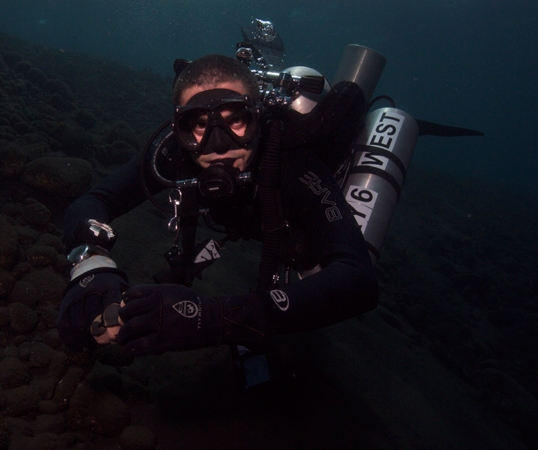 PADI Deep Instructor Internship
The Tec Deep Instructor internship is your step into professional Technical Diving. Learn to teach your favourite PADI Tec Diving Courses in the world's most diverse marine habitat- Indonesia – Bali. With the Tec Deep Instructor Internship we will take you from being a PADI Tec 50 diver all the way to becoming a PADI Tec Deep Instructor which allows you to teach the PADI Tec 40, Tec 45 and Tec 50 courses. At this level of the game, you will be a seriously qualified technical diver and technical diving instructor.
IDR 43.200pp
With Rental Equipment
IDR 28.800pp
Without Rental Equipment
TEC INSTRUCTOR SCHEDULE
You can begin your path to becoming a PADI Tec Deep instructor with us here at Blue Season Bali at any time! You will see that outside the PADI Tec 40, Tec 45, and Tec 50 courses, the schedule follows a set weekly pattern. Every week features five technical decompression dives with our team. Your training program will depend on your goals in technical diving. With our Tec Deep Instructor Internship, once the instructor course is finished, you have six days a week where you will be involved with tec diving and technical diver training. You will assist with one PADI technical diver course. Aside from this, three days per week are dedicated to planning and conducting technical decompression dives. One day is focused in the pool for the development of your technical diving skills. The other two days will be tec diving workshops.
For information about our PADI Tec Instructor Internship program please contact us. Not sure yet? No worries. We are happy to explain the often huge differences between what seem like similarly-qualified technical diving instructors. We are talking about your safety and the safety of your future tec students here. Where you train, and the technical diving team with which you choose to dive, are the most important factors influencing your development as a technical diving instructor. At this level of technical diving, you must do it the right way… or just don't bother doing it at all.
TEC INSTRUCTOR INTERNSHIP – WHAT'S INCLUDED?
The all-inclusive fee for the Tec Deep Instructor Internship covers everything you need for the one month in Bali. If you have your own equipment then the tec instructor internship becomes an even greater value. The Tec Deep Instructor Internship in Bali includes the following PADI courses and materials:
Have a minimum of 50 logged dives, with at least 12 logged dives on enriched air nitrox deeper than 18 meters/60 feet and 10 dives deeper than 30 meters/100 feet
Have a Medical Statement signed by a physician within the last 12 months
Note that Tec Deep instructor candidates should have all their PADI Tec 40, Tec 45 and Tec 50 materials for this course. If you do not have the PADI Tec Deep Diver manual, we have all PADI materials at discounted rates.