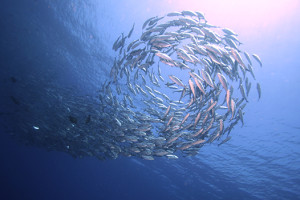 Underwater Videographer
Other than taking someone diving, there's only one way to show someone the sounds, motion and dynamics of the underwater world: video. Show your scuba vacation adventures to your friends and family. Use your editing skills to share your clips with the world through YouTube, Facebook and more. Use your underwater videos to turn more of your friends into dive buddies.
To take the PADI Underwater Videographer Diver course, you must be:
A PADI Open Water Diver or PADI Junior Open Water Diver (or equivalent certification from another organisation)
At least 10 years old
As with all PADI courses we will get you to complete the Independent study prior to the course. For the Underwater Videographer Specialty course you will read the Underwater videographer manual, complete the knowledge reviews and have them checked by our Instructor when you arrive at our office. After all the paperwork has been done we will depart for two dives at Tulamben. During two dives you gain some great new skills and learn about:
Selecting, maintaining and caring for your underwater video equipment
Videography fundamentals, such as

exposure
focus
shot types
moves
story line
shot sequencing.

The post-dive editing process where you take your raw footage and create an underwater masterpiece.
After the knowledge review and two open water training dives have been completed we will issue your PADI certification. You are now a PADI Underwater Videographer Diver!
The PADI Underwater Videographer course takes place at Tulamben where we have perfect conditions for taking underwater video – great visibility, no current and loads of marine life such as the schooling jacks. Tulamben is world famous for having such diverse marine species that you will not only learn lots of new things, you will also enjoy world class diving.