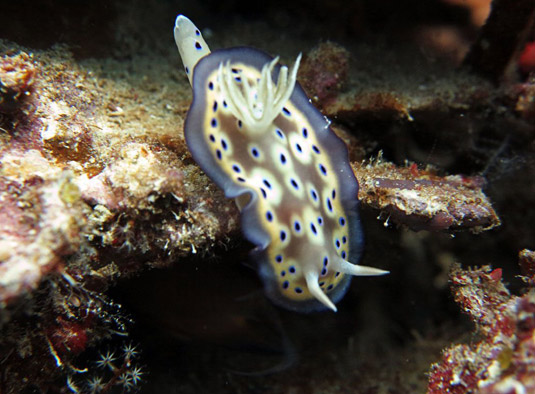 Menjangan Pemuteran
Far removed from the busy Bali tourist centres, the unspoiled northwest offers a view into the uniqueness of Bali. Still undeveloped, with nature and marine parks preserving the area, one finds a grand expanse of coconut groves and beautiful ancient temples dotting the landscape. The magnificent volcanoes of Java are a perfect backdrop for spectacular sunrises and sunsets.
As above the water, the scene below the water is also one of great spectacle. The beautiful walls of Menjangan Island offers a chance to relax in surroundings unmatched anywhere else in Bali.
Elsewhere the world class muck diving at PJ and Secret Bay offers a different point of view. Rare and unusual marine life is the go here. These locations are a macro photographer's paradise.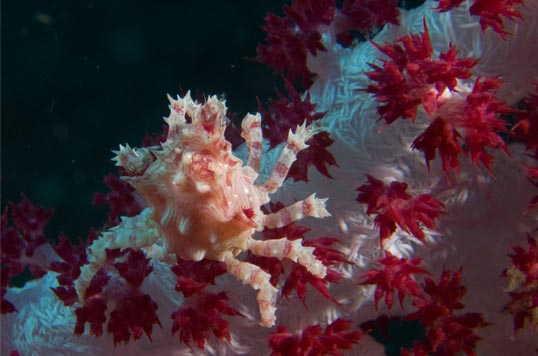 PEMUTERAN
Pemuteran is located some 20 minutes from Labuan Lalang and is a small collection of resorts located on the beach. The diving here is very good with some very interesting and unusual marine life to be found in the area. The dive sites generally start around 25m and continue up to around 6m where the coral cover tends to fade out. No currents and good visibility makes this an excellent place to dive. The night dive at Pemuteran is very rewarding and definitely worth a visit. In fact, the well informed diver will prefer to do the night dive than the day dive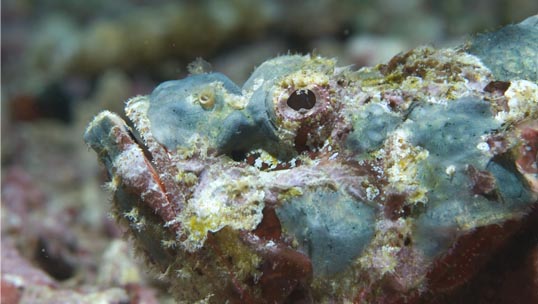 PUTRI JATI (PJ)
This is a gem for macro lovers who want to really get amongst the world of the weird and wonderful. Muck diving amongst dark volcanic rock and sand doesn't sound the greatest but when you have the chance to see mimic octopus, frogfish, dragonets, nudibranchs, and many other rare creatures, you realize why it is so good.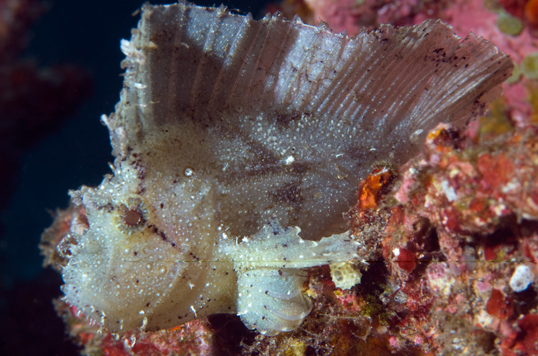 SECRET BAY
Very little coral, full of trash, dirty and shallow, Secret Bay is a jewel for any macro lover. Secret Bay is a sanctuary for Bali's weirdest macro life. Undisturbed in the calm waters, it is a macro photographer's paradise. nudibranch, frogfish, shrimpfish, seahorses, dragonets, pipefish and much more. Only 10m at the deepest part, this site allows you to have long bottom times without any problem. This site really needs to be dived at high tide and on the right moon cycle. We can of course advise you on the best times to dive.
The North of Bali is quite some way from the South of Bali. The closest site, PJ, is some 3 hours away by car. Whilst we will undertake day trips for those guests who insist, we do highly recommend that this area be dived using one of our Bali dive safari packages. This will allow you so much more time to really enjoy the region without spending all of your time in the car.
Full Dive equipment
Lunch on all full day trips
Bottled Water
Towels
Guide
Insurance
All of our diving trips are led and guided by our experienced team of PADI Divemasters and Instructors. We can't wait to show you what Bali Diving has to offer! We keep our diving ratio's at 4 guests to one guide – so that you get the best, safest experience here in Bali!
Equipment rental is available at no extra charge for those who do not have their own diving gear. When scuba diving with Blue Season Bali you only need to bring your certification, log book and personal items such as sunglasses, sunscreen, swimsuit and a camera. Blue Season Bali has digital underwater cameras available for rent at IDR 600/day – you will get your photos or videos effortlessly from Google Drive.