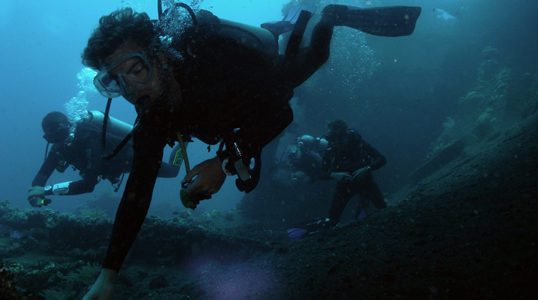 Wreck Diver
Whether sunk on purpose to form an artificial reef or the result of mishap, wrecks open fascinating windows to the past. Most divers find wrecked ships, airplanes and even automobiles nearly irresistible because they're intriguing to explore, exciting avenues of discovery and usually teeming with aquatic life. The PADI Wreck Diver course teaches you the ins and outs of rewarding, responsible wreck diving whilst diving on the world famous USAT Liberty Shipwreck.
To enroll in the PADI Deep Diver course, you must
Be 15 years old or older
Have a PADI Adventure Diver certification (or have a qualifying certification from another organization)
As with all PADI courses we will get you to complete the Independent study prior to the course. For the Wreck Diver Specialty course you will read the Wreck Diver manual, complete the knowledge reviews and have them checked by our Instructor when you arrive at our office. After the paperwork has been done we will depart to Tulamben to explore the wreck. During the dives you'll gain some great new skills and learn about:
Techniques for exploring shipwrecks, and how to avoid common hazards
How to research and learn the background of your favourite wrecks
Wreck scuba diving equipment considerations
Considerations and techniques for entering intact wrecks
Experience in planning, organising and making at least four wreck dives under the supervision of your PADI Instructor
After the knowledge review and four open water training dives have been completed we will issue your PADI certification. You are now a PADI Wreck Diver!
The PADI Wreck Diver course is done at Tulamben where we have the world famous USAT Liberty Shipwreck. This is a great wreck to explore as there is so much marine life and many penetration points. Getting in the wreck is really easy as there are so many light zones perfect for this course.