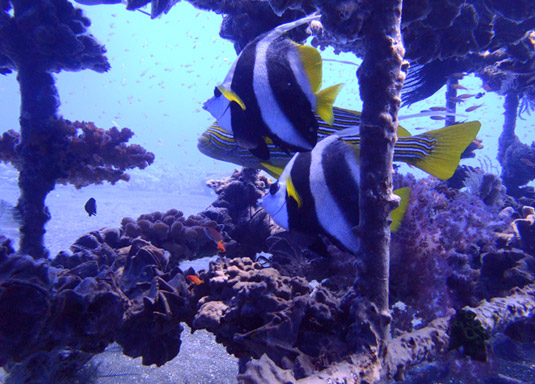 Amed Snorkeling
As soon as you turn off the main road towards the delightful fishing village of Amed, you will feel that extra level of relaxation. Amed is a small village clustered around a single road that circles the sheltered bay. Our base is located right on the beach towards the middle of the bay, providing easy access and great views. This calm bay has little in the way of current and the snorkeling sites are reached directly from the beach. Amed or Jemeluk Bay is home to yet more of the incredibly diverse marine life that makes Bali snorkeling a real treat. Expect to find Parrot Fish, Angel Fish, Bat Fish, Moorish Idols, Snappers and so much more. You may even be lucky enough to see a Green Turtle or a Small Reef Shark.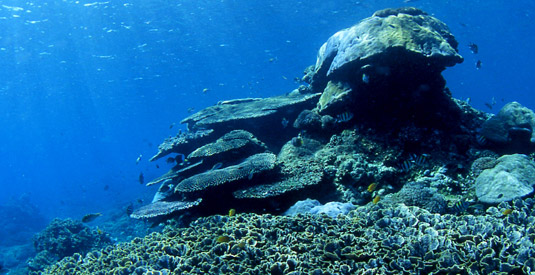 When you are ready after the first snorkeling session, lunch will be taken in one of the beachfront restaurants. Time to relax and enjoy the scenic views across Jemeluk Bay. Back in the water to explore other sites with our experienced Divemasters who know just where the best places are to find loads of marine creatures. End this day with a last look across this beautiful bay before a shower, change and return to Sanur. We hope you will love snorkeling in Amed as much as we do and will want to return
Ready to try out some of the fantastic snorkeling sites in Bali?
Get in touch with us today.
Hotel pickup/drop off
Full snorkeling equipment
Lunch on all full day trips
Bottled Water
Towels
Guide
Insurance
All of our snorkeling trips are led and guided by our experienced team of PADI Divemasters and Instructors. We can't wait to show you what Bali Snorkeling has to offer! All of our groups are small and put together with your safety and enjoyment in mind.
Equipment rental is available at no extra charge for those who do not have their own snorkeling gear. When snorkeling with Blue Season Bali you only need to bring your personal items such as sunglasses, sunscreen, swimsuit and a camera. Blue Season Bali has digital underwater cameras available for rent at IDR 600 000/Day – you will get your photos or videos effortlessly from Google Drive.
Morning Pick up time between 06:45 – 07:15 AM. The drive takes about 2 hours by road, and then we enter the water from the beach. We are usually back at our Sanur dive shop at approximately 04:30 PM.