PADI Rescue Diver Course Bali
"Challenging" and "rewarding" best describe the PADI Rescue Diver course. Building upon what you've already learned, this course expands on what you already know about how to prevent problems, and how to manage them if they occur.
When you enter a Rescue Diver course with Blue Season Bali, the instructional staff understands that you will be working towards becoming a highly qualified diver. The fun part about this course is rising to challenges and mastering them. Most divers find this course both demanding and rewarding, and at the end, say it's the best course they've ever taken.
After completion of this course your diver awareness will have increased and therefore you will be a much more competent and experienced diver.
All prices are in Indonesian Rupiah x 1000
*Please note the eLearning price does not include the AUD 191 payable to PADI on sign up. To qualify for this discounted price, students must associate with Blue Season Bali on sign up.
Check out the latest IDR:USD exchange rate here
HOW DOES IT WORK?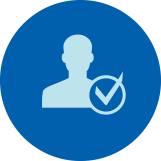 ELIGIBLE?
If you are over 12 years old and answer no to the medical questions then you are in!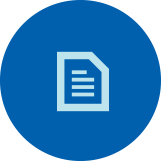 SIGN UP
Fill out the paperwork, a few signatures and you are almost ready to get wet.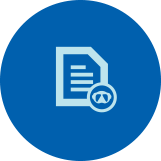 LEARNING MATERIALS
You will work through the learning materials together with other students and an experienced PADI Instructor
POOL SESSIONS
Practice real life rescue scenarios in the swimming pool with your experienced PADI Instructor.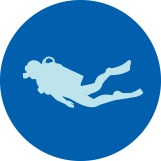 GO DIVING
Put the skills you have learnt to the test in the ocean! One step closer to your new PADI Certification.
To start with you will need to do some independent study. The PADI Rescue Diver Manual online includes the information required to complete the PADI Rescue Diver course. You'll learn how to think like a rescue diver and preview skills you'll practice with your PADI Instructor. This tool box of knowledge and technique will give you the expertise to handle almost any emergency situation.
The course itself is done over three days where we will teach you ten rescue exercises before moving onto some really fun Scenarios. The Rescue Diver training will prepare you to prevent problems and, if necessary, manage dive emergencies.
During the confined and open water sessions, you'll cover:
Self-rescue and diver stress
AED and emergency oxygen delivery systems
Dive first aid
Swimming and non-swimming rescue techniques
Emergency management and equipment
Panicked diver response
Underwater problems
Missing diver procedures
Surfacing the unconscious diver
In-water rescue breathing protocols
Egress (exits)
First aid procedures for pressure related accidents
Once you have completed these exercises we will give you two Rescue scenarios to deal with in a real life setting. Practice makes perfect and we will be giving you lots of that. Upon successful completion of the Rescue Diver course, you will receive the PADI Rescue Diver certification.
PREREQUISITES
12 years old
PADI (Junior) Adventure Diver certification – must have
completed the Underwater Navigation Adventure Dive
EFR Primary and Secondary Care training within 24 months
DURATION
3 Days
INCLUSIONS
All diving equipment
Rescue Manual
Lunch' bottled water and towels
Hotel pick up and drop off
The PADI Rescue Diver Course can be completed in two and a half days if you complete your theory before arriving here in Bali. To do this, sign up for your eLearning through the PADI website and you will be guided through all of the videos, quizzes and exams before arriving here in Bali.
You need the PADI Emergency First Response Course for your Rescue diver certification.