Blue Season & Our Impact
Here at Blue Season Bali, we believe that making a positive impact on our customers goes hand in hand with making a positive impact on our environment. Consequently, we put various policies in place to ensure that we contribute to our environment in three different areas.
We also work closely together with charities to give back to the local community here in Bali!
ENVIRONMENTAL
A lot of plastic ends up in our oceans, which is why we make sure all our meals and drinks are served either in refillable containers or in containers made out of recyclable materials. We try to avoid the usage of single-use plastics. Additionally, most of our trips include a meal from a restaurant within Bali's local community!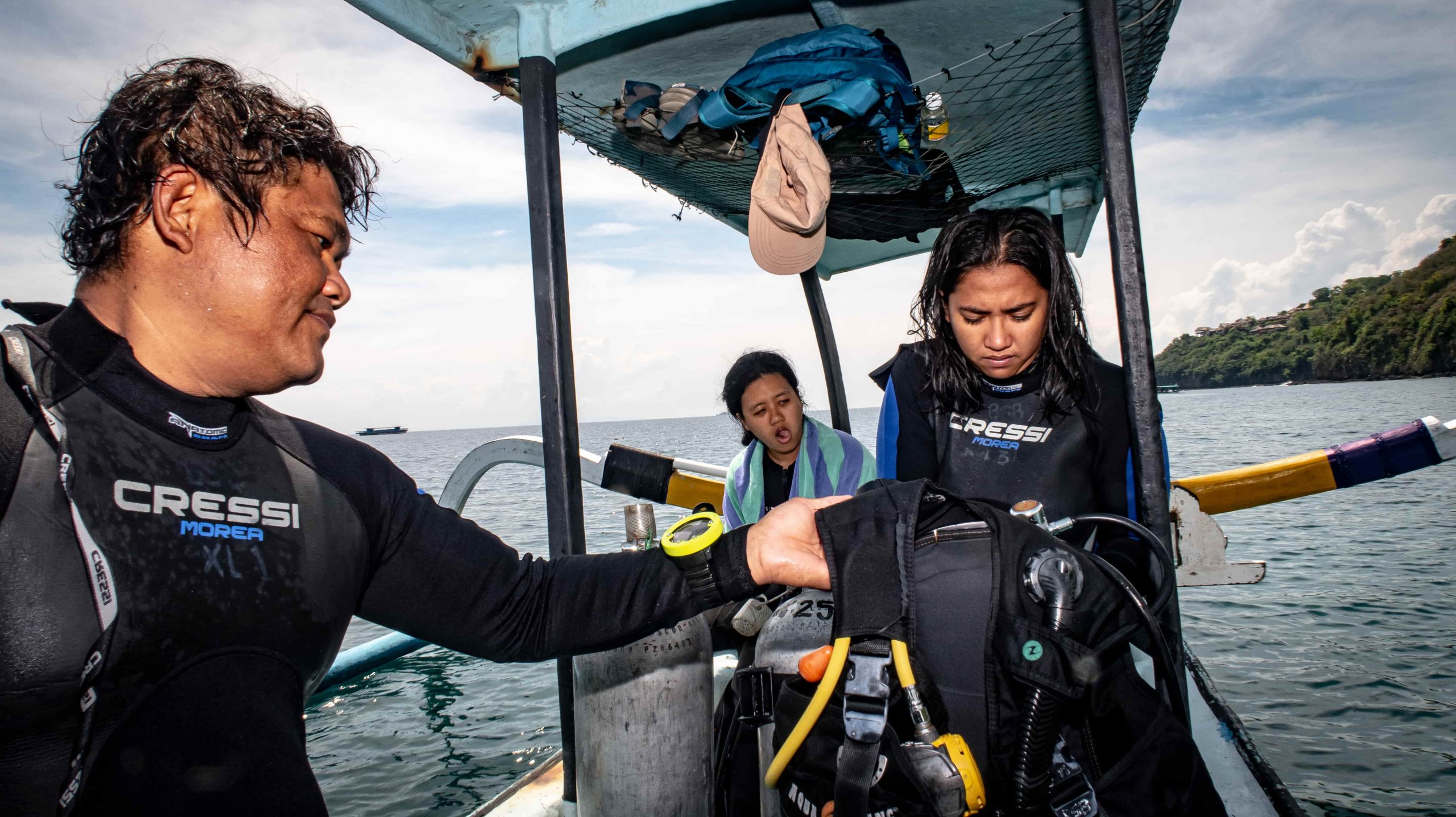 ETHICAL & PHILANTHROPIC
We are proud of our diverse team; we make sure to employ both local and international employees. We try to keep our team 50% female and 50% male. We support local communities by working together with charities such as SOS Bali in Sanur.
ECONOMIC
Economic sustainability is about making financial decisions that prioritize doing good. We ensure that all our equipment is purchased from sustainable sources, which is why we work with the brand Aqualung. Not only is aqualung leading in quality. They also emphasize minimalizing their environmental impact. Protecting the ocean and, thereby, their future market!
Scholars of Sustenance
Bali is massively influenced by the increasing amount of tourism on the island. Even though the tourism industry brings in a lot of income for many; there are still plenty of Indonesians suffering from poverty! Blue Season wants to help these people, and you can too!
Scholars of Sustenance (SOS) is a non-profit organization that aims to reduce food waste. SOS collects leftover food from restaurants, resorts, and hotels. The collected food is transformed into meals and handed out to the Balinese who cannot afford food themselves. We believe that the work SOS is doing is of great importance, and it should be supported. Consequently, we partnered up with SOS in October 2022.
What can you do? Blue Season donates 15 nutritious meals for every booking* at Blue Season Bali. So by booking your trip at Blue Season Bali, you can support the local community and donate meals.
*Excluding discounted trips/courses, pro-level development courses & internships
Meal donated so far:
1,440 meals donated since October 2022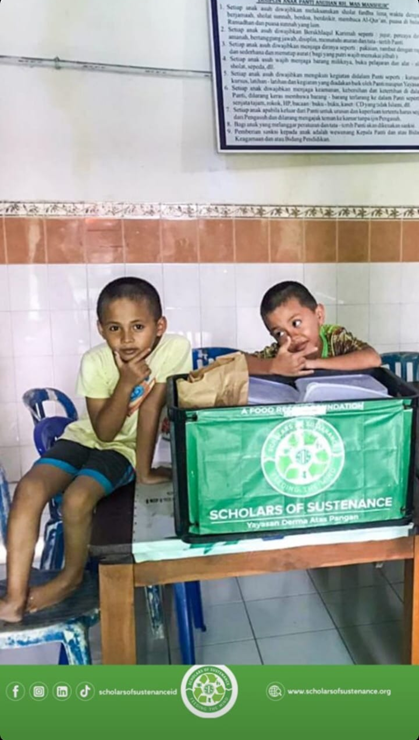 In 2001 Blue Season Bali adopted its own dive site. The site "Jetty" is located in the Padangbai area. Blue Season takes responsability for cleaning and maintaining this dive site. Consequently, it is not uncommon for our team to organize clean-up dives at this location. Our last dive took place on the 21st of December 2022 and we managed to take out about 25 KG of trash that day.
Curious on what such a dive might look like? Check the video below for a summary of our clean up dive!