MASTER SCUBA DIVER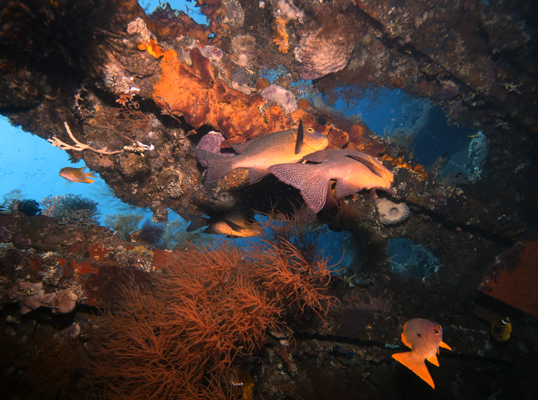 You have the passion. You want to join the best of the best in recreational scuba diving. You want to live the dive lifestyle and explore the underwater world and go places and see things you have never experienced.
More than a pipe dream?
Absolutely! Do it by becoming a PADI Master Scuba Diver – a rating that puts you in a class of distinction – writing your ticket to endless adventure and opportunities through the experience and scuba training that sets you apart.
You will need to obtain five PADI Specialty Diver courses and at Blue Season Bali we will help you select the specialties that interest you so that you can make the most of the PADI Master Scuba Diver Course.
As with all PADI courses we will get you to complete the Independent study prior to each specialty course. For the Master Scuba Diver Specialty course you will need to complete five specialties, the knowledge reviews and the dives for each specialty. Once you complete the knowledge reviews and open water training dives we will issue your PADI certification. You are now a PADI Master Scuba Diver!
The PADI Master Scuba Diver course takes place at multiple locations in Bali depending on the specialty course you choose. We have a huge variety of places so when you select your specialties we will help you to decide where to dive.
PRICE
Price on Application
PREREQUISITES
Certified as : PADI (Junior) AOW' (Junior) Rescue Diver' Certified in 5 PADI Specialties or TecRec courses.
Certified as : PADI (Junior) AOW
Min : 50 Logged Dives
MASTER SCUBA DIVER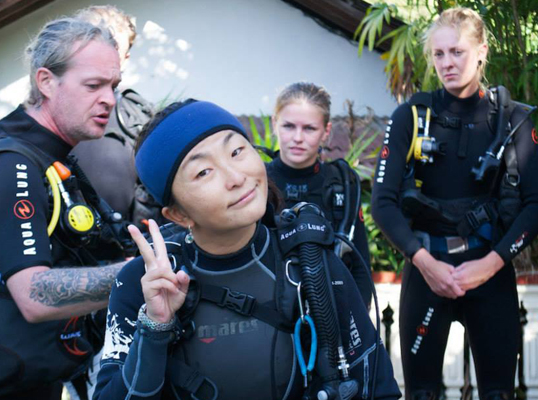 You have the passion but you don't want to be a PADI Divemaster? You are interested in our internship porgrams but the day to day effort of the Divemaster course is just not up your street?
No problem at all! At Blue Season Bali we offer a 1 month Master Scuba Diver Internship that will give you five PADI Specialties, unlimited diving and the Master Scuba Diver rating. You may want to focus on the environment, technical diving or even underwater photography. We can even custom make packages to suit just what you are looking for.
Prerequisites
If you do not meet these prerequisites then we can assist you with that. The all inclusive fee for the Master Scuba Diver Internship covers everything you need for the month in Bali.
The Master Scuba Diver Internships in Bali has a few options that you can choose from depending on your focus.
PADI Environmental Master Scuba Diver Internship
Project AWARE, Coral Reef Conservation, Shark Conservation Diver, Naturalist and Fish ID specialties
PADI Tech Master Scuba Diver Internship
Deep, Wreck, Navigation, Search & Recovery, Enriched Air Nitrox and Gas Blender specialties
PADI Photo Master Scuba Diver Internship
Digital Underwater Photography, PPB, Underwater Videography, Project AWARE, Fish ID and Naturalist specialties
With these MSD internships you will ge the five specialties listed in each one along with unlimited fun dives in order to get your experience up.
Bali, "The Island of the Gods", is certainly a divine place to get your gear on and go for a dive. The diversity of marine life and dive sites is exceptional. One day can be filled with the magnificent Oceanic Sunfish, or Mola Mola, around the waters of Nusa Lembongan and Nusa Penida, whilst the next you can be searching for pigmy seahorses in the north of Bali. The diversity of soft and hard corals in Bali, and Indonesia, is unmatched anywhere else in the world.
With our PADI Master Scuba Diver MSD Internships you will get to dive the best places that Bali has to offer.
With our Master Scuba Diver MSD internships everything is included for the time you are here. Let us review these with you and if you have any questions at all then please e-mail us. We will respond within 24 hours and will also be happy to give you a call if you want to discuss it further.
The PADI Master Scuba Diver ECO Internship costs IDR 24.000 per person
The PADI Master Scuba Diver TECH Internship costs IDR 26.000 per person
The PADI Master Scuba Diver PHOTO Internship costs IDR 26.000 per person
All prices are in Indonesian Rupiah x 1000
All PADI specialty courses listed for each internship.
All materials and certification fees.
1 month accommodation -All accommodation is located close to our Dive Center and Central Sanur. Check our more details here about our accommodation.
Unlimited Diving during your internship – valued over $2,000.
All your PADI application fees for the Master Scuba Diver level.
Free wireless broadband Internet access in our Dive Centre.
Return Transportation from the Airport in Denpasar, Bali.
Excellent rates on SCUBA equipment at our retail center on our major brands: Aqualung, Seaquest, Deep Sea and more.
Diver Insurance – for your entire stay in Bali.
Lunch and drinking water – on all diving days.
Equipment rental – as a PADI Divemaster you would be expected to have your own mask, snorkel, fins and boots. We will supply you with a BCD, regulator, wetsuit, tank and weights. We also advise that you have your own dive computer as this is not included in the equipment rental yet is a vital piece of equipment for any dive professional.
At Blue Season Bali there are NO HIDDEN extras with our all inclusive prices! The fee for the MSD Internship covers everything you need for the month in Bali, although there are some additional costs that you will need to know about during your scuba internship.