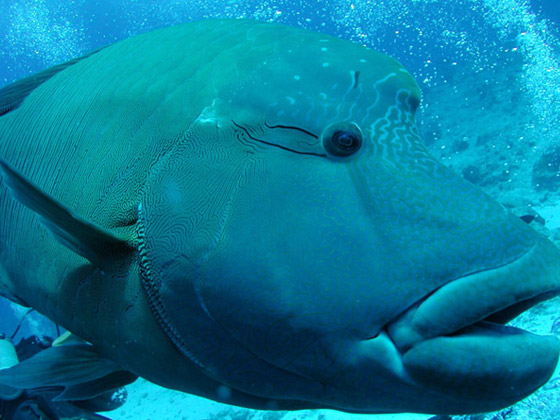 Tulamben
Tulamben is a quiet seaside village that has become world famous for the hugely popular USAT Liberty Shipwreck which most scuba divers regard as the best shore entry wreck dive in the world.
Diving at Tulamben is not limited to the USAT Liberty Wreck, there are many other sites, all quite different and all boasting an incredible abundance of marine life. Sites such as Drop Off, Coral Garden and Seraya, on their own make a dive trip to the peaceful north east village of Tulamben worthwhile.
If you have the time then we would certainly recommend staying several days but if you just have a day to spare then you will love diving around the wreck that is home to sweetlips, turtles, bumphead parrot fish, huge potato cod, reef sharks and the amazing schooling jackfish.
Coral Garden offers more variety and is loved by photographers for the diversity of macro marine life as well as ribbon eels, anemone fish, mantis shrimp, countless nudibranchs and yet more colourful reef fish..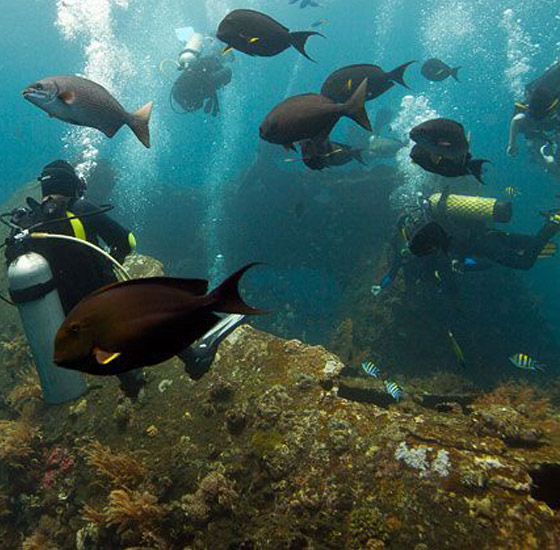 USAT LIBERTY SHIPWRECK
The main reason that scuba divers travel the world to get to Tulamben is the USAT Liberty Shipwreck, lying just 40 meters from the beach and certainly the most accessible WW II shipwreck that you are likely to dive
A combination of torpedoes and a volcanic eruption have caused this great ship to sit in shallow waters. The top sits in just 5 meters and the rest drops away to around 30 meters meaning all levels of diver can experience parts of this wreck, which is festooned with healthy corals, sea fans and great barrel sponges
With an easy shore entry, calm conditions and good visibility, the Tulamben Shipwreck is en excellent dive site for those trying scuba diving for the first time as well as for more experienced divers.
The richness of marine life is immediately visible as black surgeon fish circle your approach. The Liberty is home to hundreds of different species including giant barracuda, turtles, bumphead parrot fish, oriental sweetlips, pygmy seahorses and the enormous potato cod.
Ask our dive guides to try and find the leaf scorpion fish that often sits in the stern. On the shore side of the wreck is an Eel Garden, watch them dart back into the sand as divers approach and on the way back to the shore look out for the shrimps digging homes for the gobi's.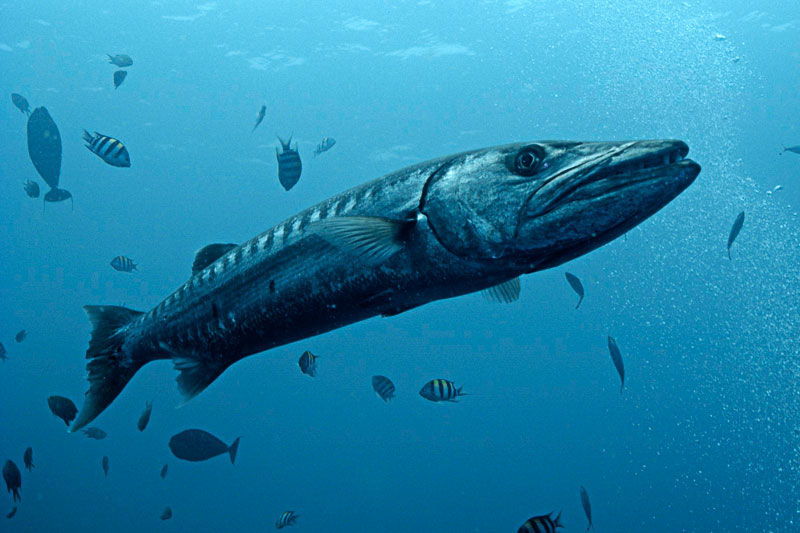 Coral Garden
Usually the second dive of the day, Coral Garden is a macro lovers heaven.
Most of this dive site is quite shallow with the best and brightest of the corals and macro activity at around 5 meters, so your low air consumption will give you plenty of time to explore and take photo's.
Glance under the table corals for glimpses of fish hiding or just having a rest. Look out for the ribbon eels stretching out of their homes hoping to catch unsuspecting prey. Swim further into Coral Garden and you will find a huge area of anemones, closely guarded by their attendant anemone fish that will swim right towards you with no apparent fear!
Despite the shallow depth it is quite common to see small reef sharks who love this site as much as we do!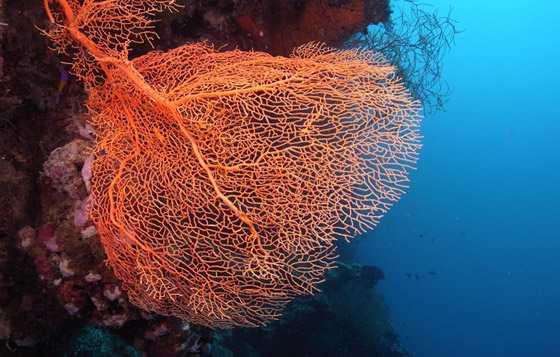 Drop Off
I love this site, usually it is fairly quiet as most visitors head for the shipwreck. The dive is shore entry and a short swim to a wall that eventually drops down to more than 70 meters
The wall is covered in sponges and wonderful gorgonian fans, ask your guide to help search for pygmy seahorses, they are often found here. When you get to the end of the wall you will find a huge purple gorgonian sitting in 25 meters.
Look into the small crevices and cracks that make great hiding places for lion fish, crabs, moray eels and frog fish. Away from the wall you will see trigger fish, puffer fish, tuna and trevally
ALAMANDA
You have probably already made a few shore dives around the great variety of dive sites at Tulamben. Hop into the transport we provide for the short trip to the Drop Off dive site, to explore the dive site of Alamanda.
The dive site consists of a steep wall that we explore to around 30 meters although the reef continues down to over 50 meters with a white sandy bottom. The wall is covered in sponges and gorgonian fans, usually a great place to spot the tiny pygmy seahorse.
Marine Life here consists of all that you expect around Tulamben and because this is a deeper site you will see larger fish and pelagic species that can include sharks and the occasional Mola Mola!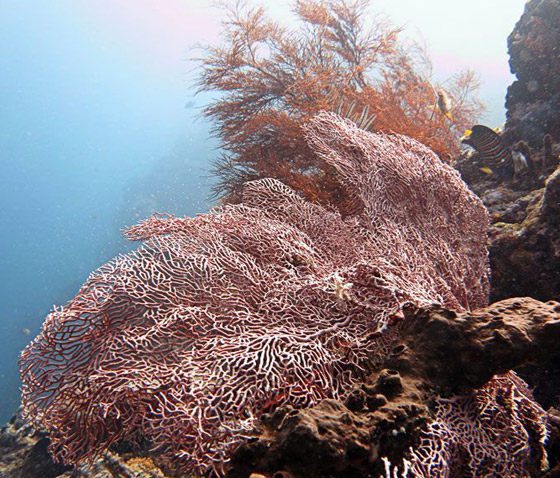 Batu Kelebit
This dive site is reached with a 10-15 minute journey by local boat or Jukung and lies just a short distance around from the Drop Off. The dive site is named after two huge rocks that lie just offshore.
As you follow the reef into deeper water there are dramatic, steep ridges eventually leading to a white sandy bottom at around 50 meters. The Rocks and reefs are smothered in beautiful healthy corals and sponges and home to an abundance of tropical fish.
The upwelling of plankton rich cooler water at this deeper site means it is a good place for larger pelagics. Look out for barracuda, large tuna, sharks, rays and even Mola Mola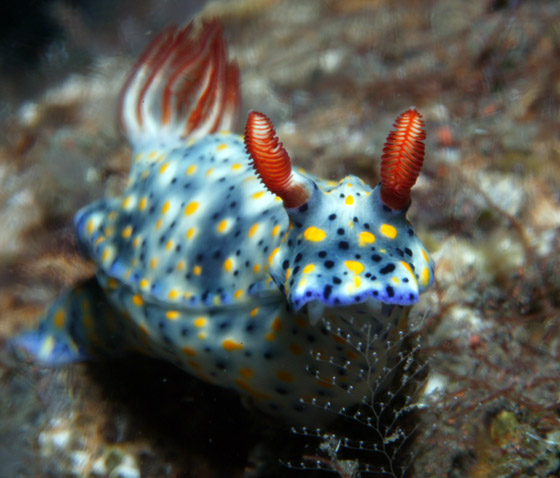 SERAYA SECRETS
A dive at Seraya Secrets really is heaven for critter lovers. This is the most famous macro dive site in Bali and regularly hosts the world's top underwater photographers.
As with most muck dive sites you are greeted with what looks like a dull and uninteresting stretch of black volcanic sand…..and then the fun starts as you see the most amazing array of rare critters!
To name all of the species of shrimps, nudibranchs, crabs, fish and other marine creatures found at this unique dive site would take at least whole page. Some of the more famous include, harlequin shrimp, mimic octopus, donut nudibranch, boxer crab, ghost pipe fish, sea horses and frog fish, just ask our guides what you want to see and they will do their best to find them for you.
KUBU
Kubu dive site is located 15 minutes beyond the world famous dive sites at Tulamben. This small village originally existed by extracting salt from the ocean, or 'panning'. Today the village is supported mainly by dive tourism.
The dive sites are reached directly from the beach and consist of a sandy bottom with small and healthy coral reefs with beautiful sea fans. Take a look at the huge barrel sponges, sometimes you will find the hairy squat lobster hiding around the base.
Marine life is plentiful here with loads of lion fish, parrot fish, trigger fish, blue spotted rays and turtles also seen.
The deeper waters at Kubu dive site are regularly visited by reef sharks, barracuda and bump head parrot fish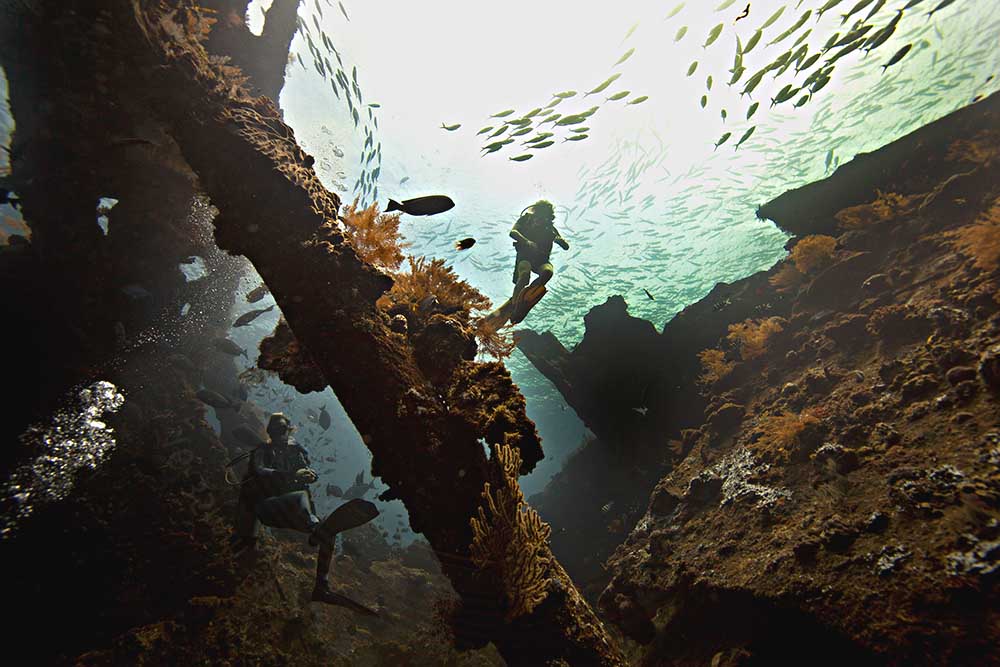 BRIEF HISTORY OF USAT LIBERTY SHIPWRECK
A series of events brought the famous World War II USAT Liberty to its current resting place 40 meters from the shore in Tulamben.
Firstly, in 1942 the ship was torpedoed in the Lombok Strait by a Japanese Submarine whilst carrying a supply of rubber and railway parts from Australia.
Two destroyers were assigned to tow the damaged ship to the port of Singaraja on the north coast of Bali, however it was so badly damaged and starting to sink that it had to be beached at Tulamben where the cargo and fittings were later removed.
The ship remained on the shore for 21 years until the tremors caused by the eruption of Mount Agung in 1963 caused it to slide down the beach into the ocean where it now lies on a sandy slope in 5-30 meters of water.
The designation 'USAT' stands for United States Army Transport