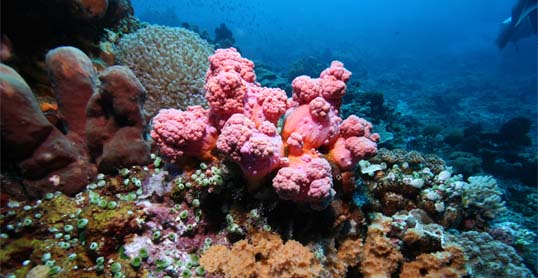 Project AWARE Specialist
The underwater world needs heroes. You can be one of them by championing the causes of the world's most fragile and important aquatic ecosystems.
Learn about some of the most pressing problems facing these vulnerable environments and everyday actions you can take to help conserve them. It's informative, interesting and most importantly, you learn how to make a difference.
Anyone can enrol in the PADI Project AWARE Diver course in Bali as long as they are mature enough to understand the information.
As with all PADI courses we will get you to complete the Independent study prior to the course. For the Project AWARE Specialty course you will read the Project AWARE manual that we give you as a free pdf file.
The Project AWARE Foundation is the scuba diving industry's leading non-profit environmental organisation dedicated to conserving the aquatic environment through education, advocacy and action. Besides completing the Project AWARE Specialty course, you can become a partner in the efforts to preserve the underwater environment.
The ocean's common and coastal zone issues
Fisheries' challenges and sustainability
Coral environment overview and inhabitants
The role of the scuba diver in protecting aquatic environments
After the knowledge review and classroom presentation have been completed we will issue your PADI certification. You are now a PADI Project AWARE Diver!