Scuba Diver
If you just have 2 days and want to get certified then look no further than the PADI Scuba Diver Course.
The PADI Scuba Diver course is the first step in becoming a PADI certified diver. This two day diving course is designed to accommodate those divers that do not have enough time to complete the full PADI Open Water Diver course but want to get started with their diving adventure.
When you complete this course you will get the PADI Scuba Diver certification that allows you to dive to a maximum of 12 metres under the supervision of a PADI Professional. It is perfect if you do not want to dive independently and you do not want to go deep.
HOW DOES IT WORK?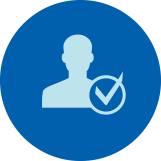 ELIGIBLE?
If you are over 10 years old and answer no to the medical questions then you are in! Fill out the paperwork, a few signatures and your are almost ready to get wet.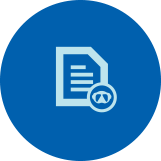 LEARNING MATERIALS
You will work through the learning materials and watch the DVD's together with other students and an experienced PADI Instructor
SWIMMING POOL
Next it is time to put on your swimsuit and head for the swimming pool where we will explain how to put on and use the scuba equipment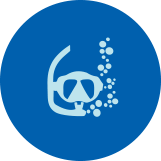 FIRST BREATH
Shortly after you will be taking your first breath underwater, an experience you will never forget!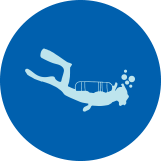 OCEAN DIVES
It is time to get really excited during your ocean dives when all the wonders below the waves start to be revealed.
We will pick you up from your hotel in South Bali from between 7am to 7.30am on this first day. After arriving at our dive centre we will ask you to fill out the necessary paperwork. Please remember that you need to complete a medical form for us. If you answer yes to any of the questions we will ask for a medical certificate from the doctor, before taking you in the pool.
Once the paperwork is done then we will start to work through the learning materials and watch the DVD's together with other students and an experienced PADI Instructor.
This may be the quick review for eLearning or us checking your knowledge reviews and administering the quizzes and exams for non e-Learners.
After this is done, we will jump into the pool and start going through the confined water sessions. You are now scuba diving! Generally we will do this easily in one day although sometimes we may need to use some of the second day to complete it. The pace depends on you; we are just guiding you through the skills so if you need more time, we will give it to you.
After this is all done then we will drop you back to your hotel.
Day 2 starts with a refresh of some of the skills that you learned yesterday and then it is time to head for the ocean where you will start to experience the world beneath the waves.
Back to the dive centre and a review of all that you have learned. Once all of this is completed then it's time to say well done, you are now a certified PADI Scuba Diver.
The PADI Scuba Diver Course is the first half of the PADI Open Water Course. It allows divers to be certified in two days, instead of three. You complete three theory and swimming pool sessions, instead of the five completed during the full course. You complete two Ocean Dives, instead of four. You will be certified to a maximum depth of 12m, instead of 18m and you must always dive with a PADI Professional.
You are most likely to be in Bali for a holiday so we can be extremely flexible; making sure that your time here is memorable.
There are several ways to complete your Open Water Course and for many the best way is to start studying at home saving the precious holiday time in Bali for the in-water sections. We can offer you PADI e-Learning.
PREREQUISITES
10 Years Old
DURATION
2 Days
INCLUSIONS
All diving equipment
Open Water Manual
Log book and certification
Lunch' bottled water and towels
Hotel pick up and drop off
Already certified? It's time to take the next step with the PADI Advanced Open Water course.