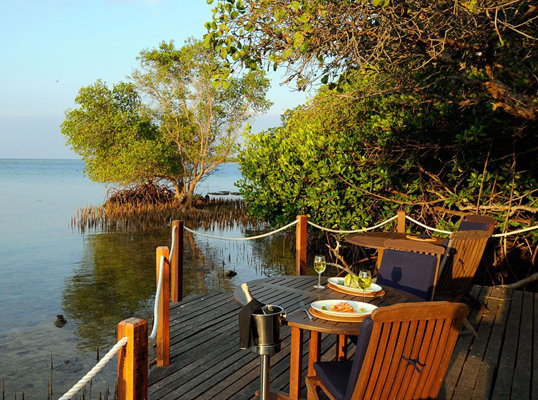 The Menjangan Resort
Nestling amongst the flora and fauna in the mixed forests of that make up the famous West Bali National Park lies the serene and exclusive Menjangan Resort. This truly is the other side of Bali where the noise of scooters is replaced by birdsong and the rustling of leaves. If you are looking for a peaceful break in stunningly beautiful surroundings then here is the place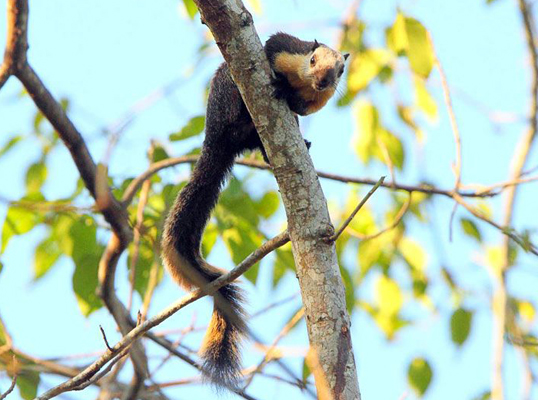 MENJANGAN ISLAND NATURE
Whilst many come for the peace and quiet, to share their space with deer, birds and monkeys others are drawn to this location for the world class diving on offer at Menjangan Island. For non-divers there is host of other activities to choose from, including horseback riding, bird watching, kayaking and spa treatments. Of course there is also the option to snorkel off the hotel jetty or take a boat trip to the beautiful, warm, turquoise waters surrounding Menjangan Island. This may be the time to try your first underwater breath and experience the amazing underwater world. For your stay at The Menjangan, choose from the Monsoon Lodge (Deluxe room or Suite) The Beach Villa or The Residence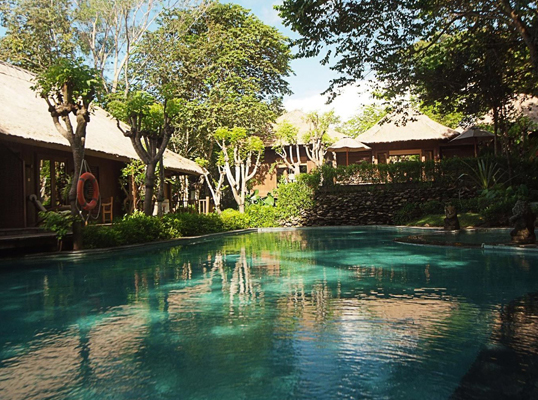 MONSOON LODGE DELUXE
The Lodge has been built to fit right in with the environment in mixed forests full of wildlife, notably the Menjangan deer and the rare Bali starling. These fully equipped, spacious and comfortable rooms are arranged around a central pool with a Jacuzzi. Choose from the Deluxe room (50m2) or the Suite (100m2). This is a real haven where you can relax and enjoy a complete 'away from it all' break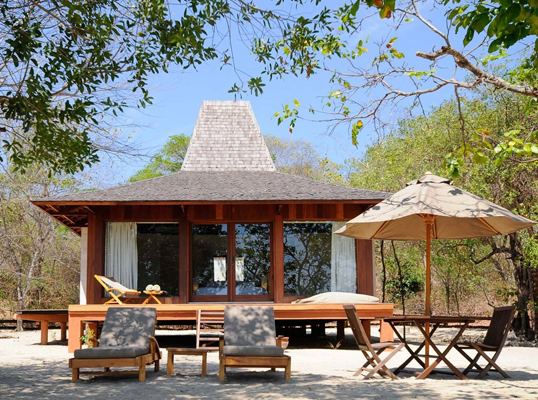 BEACH VILLA
If you love the sound of gentle waves lapping on the shore and the chance to see the Menjangan Deer at the water's edge at sunrise and sunset then you will love the The Beach Villa. Situated right on the beach and just a short stroll from the restaurant and water-sports centre; the location really is perfect. Spacious, beautifully finished and complete with a sundeck it is difficult to imagine a more idyllic and relaxing setting.
THE RESIDENCE
This really is the ultimate in accommodation at The Menjangan. The Private Villa and grounds are made up of 3 large bedrooms, all with balconies overlooking the ocean and and all with en-suite bathrooms. There is also a large living room and outdoor area together with a private cliff top pool with great views over Bajul Bay. This secluded 1000m2 estate is perfect for small groups of friends traveling together
The Menjangan and Bali's West Bali National Park are located 4 hours from the South of Bali. While we can arrange day trips under special conditions, we highly suggest you have a look at our special Dive and Stay packages to avoid long days spent in the car. For more information have a look at our Menjangan Diving website.
Welcome drinks on arrival
Breakfast
Complimentary Wifi
Transfers within the resort