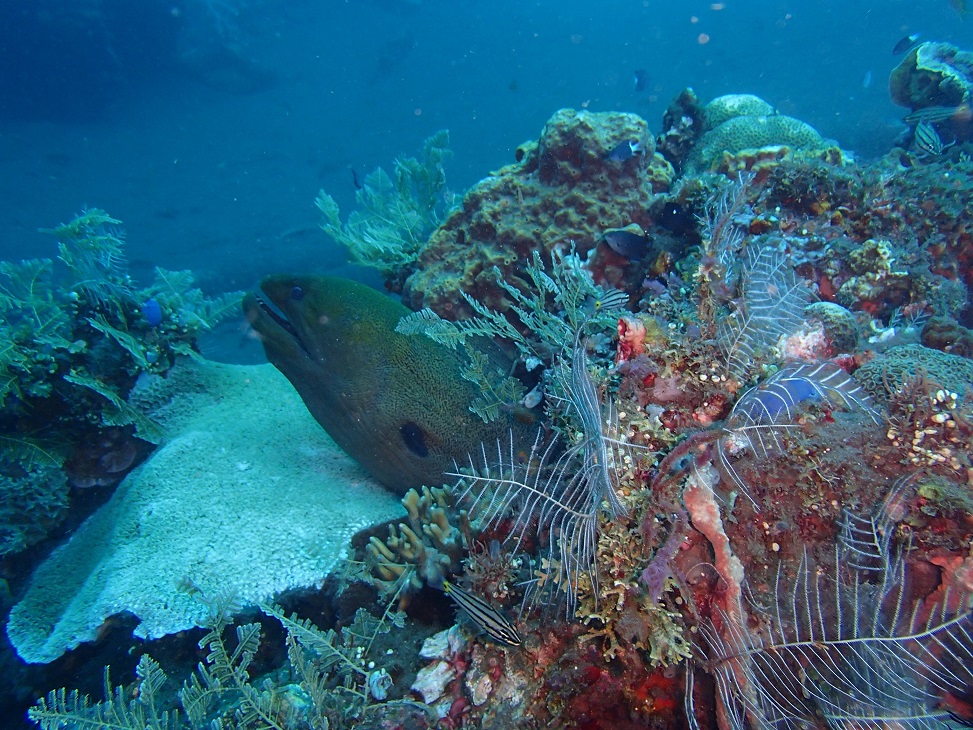 After I did my Open Water Certification in Bali, my friends can not stop asking me what Bali diving is like. Reason enough to let you know why you shouldn't miss this experience during your next vacation in Bali:
WARMER WATER:
It doesn't matter if you plan your stay during the high or low season, the water in Bali is all year round warm enough for a 3 or 5mm wetsuit.
MARINE LIFE:
Bali is known for its breathtaking marine life and corals all around the island. From the biggest boney fish (Mola Mola) to Manta Rays and Nudibranchs which are hard to find but definitely worth it.
LOCALS ARE EXPERTS:
Local Divemasters or Instructors are the real pros! Nobody else knows the underwater world better than they do! After thousands of logged dives it's like their second home – probably the best experience you could have.
ALL INCLUSIVE:
Compared to other dive centres all around the world, bali diving with Blue Season Bali is all inclusive! Which means that they pick you up at your hotel, prepare your equipment, lunch and everything else you need for the day. And then after a successful day of diving they bring you back to your hotel.
RANGE OF OPTIONS:
Wreck Diving, Drift diving, Muck Diving, Night Dives – Bali diving has it all! And even outside of the water Bali has a lot of things to offer. Watch the sunset from one of the Volcanoes in the North, take a relaxing bath in the hot springs afterward, enjoy the view over the rice terraces with a cup of Balinese coffee and visit one of the stunning temples all around Bali.
All in all there are many reasons why you shouldn't miss the opportunity to explore the underwater world in Bali. You will never know what it's like if you don't try it!
Have you already booked your next Bali diving adventure? Let us know in the comments below where you're going!