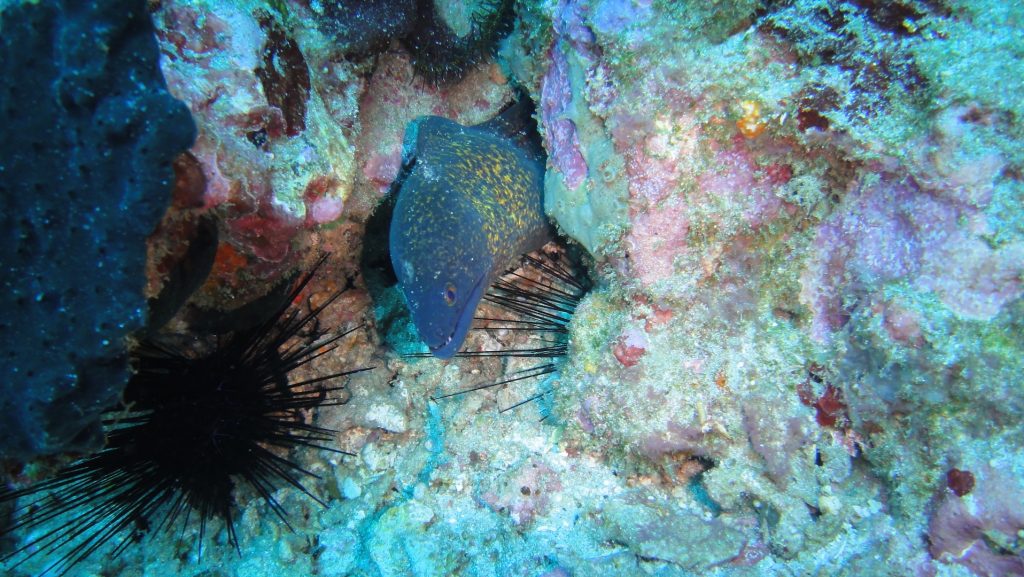 Padang Bai is commonly known for its ferry port, which is why most visitors miss this beautiful little fishing village on their way to Lombok.
Padang Bai is worth a visit and offers some interesting spots above and underwater.
To get around in Padang Bai, you don't need a car or a scooter because everything is within walking distance. Which makes it even more interesting. Enjoy your lunch at one of the beach restaurants with a view over the ferry port and a walk on the beach afterward.
Beaches: Blue Lagoon and White Sand Beach are the most famous beaches around Padang Bai.
Blue Lagoon: If you are looking for the perfect spot to enter the water – Blue Lagoon is your place. The clear waters, sandy bottom and bright light make this a very popular site for taking underwater photos and exploring the underwater world.
White Sand Beach: As you arrive in Padang Bai, White Sand Beach is to your right and a 15 minute walk up and over a hill. It's not a hidden beach, but you can not see it from the main beach in Padang Bai. Especially for swimmers and sun worshipers it's the place to be.
If you're a diver you should book a tour where you'll board one of the local Jukungs to explore the beautiful dive sites. Dramatic walls, a ship wreck and stunning marine life are waiting for you.
Besides the easy going beach life, Padang Bai has one of the oldest temples in Bali which you shouldn't miss. Pura Silayukti: A small temple, with a nice view over the Blue Lagoon. Location:  Walk along the beach road to the end and up around the headland.
Have you been to Padang Bai yet? Let us know in the comments below!