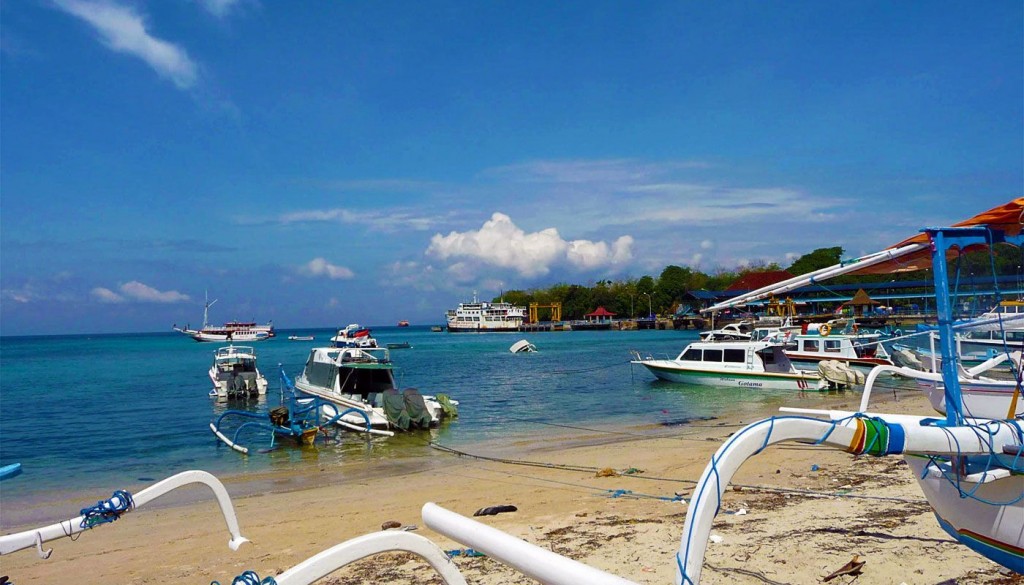 I should start this off by admitting that I love weird fish. I love the unusual, the strange, the creepy. But, I can also appreciate a beautiful reef, colourful coral and the calm of watching a school of Sweetlips hanging over the reef. These are my three favourite dive sites in Padang Bai and why:
1. Blue Lagoon
Blue Lagoon is a great place for both new and experienced divers. It starts off lovely and shallow 3m-5m and from there you have the option of staying shallow and exploring the bommies and the colourful reef or you can choose to venture out. There is a deep wall on the right hand side of Blue Lagoon (if you are facing the shore) and an incredible reef on the left called Tanjung Sari (max depth 15m-18m) – you cannot do both in one dive, so choose carefully!
2. The Jetty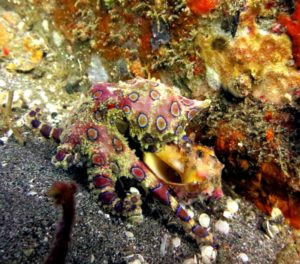 This is where the weird and wonderful live. There is also a huge variety of marine life for those not interested in strange marine life with schooling bait balls, white tip reef sharks, paper file fish, puffer fish and more. This incredible site is one of my favourite macro sites in Bali and is home to the Rhinopiah, Giant Frog Fish, Ornate Ghost Pipe Fish, Bluefin Gurnards and a host of beautifully colourful Nudibranchs. The maximum depth of this site is 18m-22m at the end of the jetty, though you have plenty of space to stay shallow should you prefer. This site is suitable for any experience level, but I would avoid it on days where there is swell as it can be difficult for new divers to maintain their buoyancy among the pillars.
3. The Ferry Channel
This site is only suitable for advanced divers. My Favourite part about this site – Turtles, Sharks and Giant Travelli's! This site starts off shallow at around 5m and then slopes down along a wall of hard coral to about 30m. The boat will drop you right on the edge of the slope so that you can quickly descend – as the name of the site infers, this dive site is within the ferry channel and subject to boat traffic – as such it can only be dived on certain days and at certain times.
Where is your favourite place to dive in Padang Bai? Sign up for one of our day trips today!