Navigating your way underwater isn't as simple as identifying a street sign or a prominent landmark. The ocean doesn't come with a map and the terrain appears random, unpredictable, and irregular. Along with a number of factors playing on a divers mind like conserving air, tracking time, controlling buoyancy, and depth, underwater navigation is collectively more challenging to master getting used to.
Here are top tips for improving your underwater navigation skills.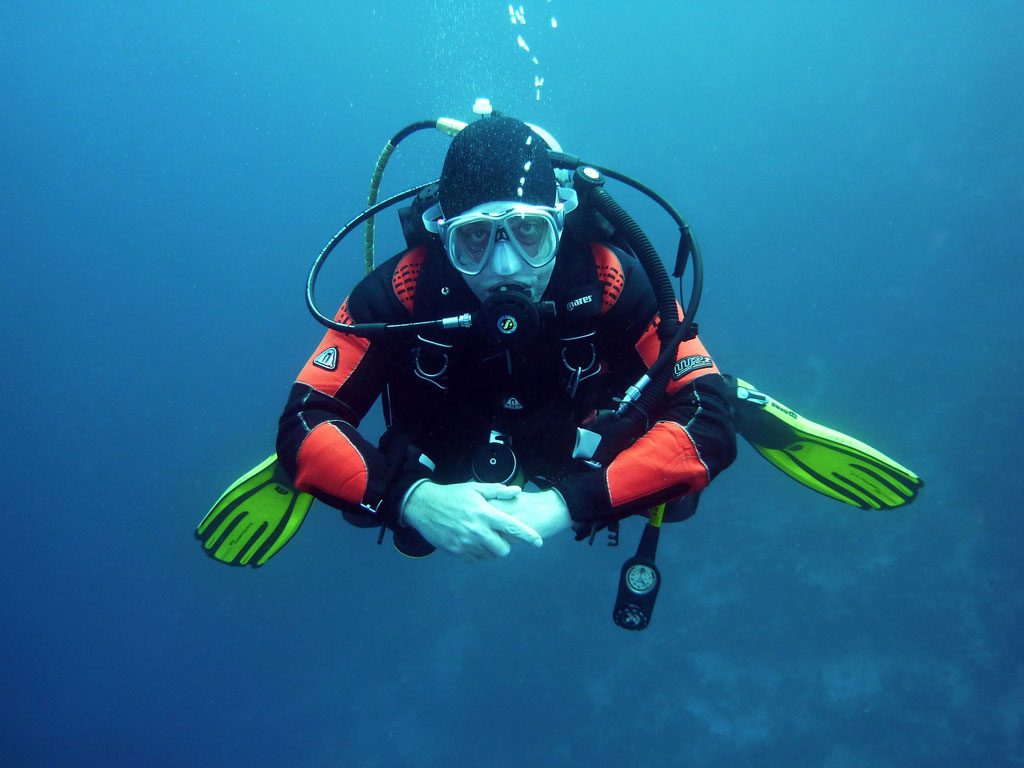 Do your homework. Gather as much information regarding the location before the dive. Enquire around the expected scenario, such as large coral formations, rocks, drop offs, sandy patches, wreck size, and so on from dive operators or experienced divers in the area. Also, pay attention and listen well to the briefing by your divemaster.
Remember where your dive boat is. Make a mental note of the surroundings, any particular rock, or coral formations where you first descend. Pay attention to the direction of the sun and if there are more dive boats than your own in the vicinity.
Be aware of the features around you. Situational awareness is paramount to all dive training, but easily forgotten when distracted by underwater beauty. Look for key natural navigation features – anything distinctive.
Become one with your compass. This is simple yet the first pillar of functional navigation. In your first open water training, you are taught basic techniques to use it however, most tend to neglect the importance of practicing it because you are under the careful supervision of guides. Have a compass on every dive for safety and using it should be second nature – it will help you to measure distance as well.
Delegate roles. Navigating can be about team effort and task-loading. For new divers especially, you can divide up the roles with your buddy. Keeping track of your direction and position shouldn't be a pressure situation in the hands of one person.
Practice makes perfect. Get comfortable with your compass by operating it on dry land – even your back garden will do. Do squares, set headings and reciprocals, note bearings and with time, you'll perfect your compass skills.
Use natural directional indicators, but don't use currents as indicators. The sun is a great natural compass. On a morning dive, you'll know the sun will be in eastern direction while it indicates west on afternoon dives. Don't rely on currents as they can twist and turn around undersea objects thereby leaving you astray.
What are your go-to underwater navigation procedures? Share with us in the comments!