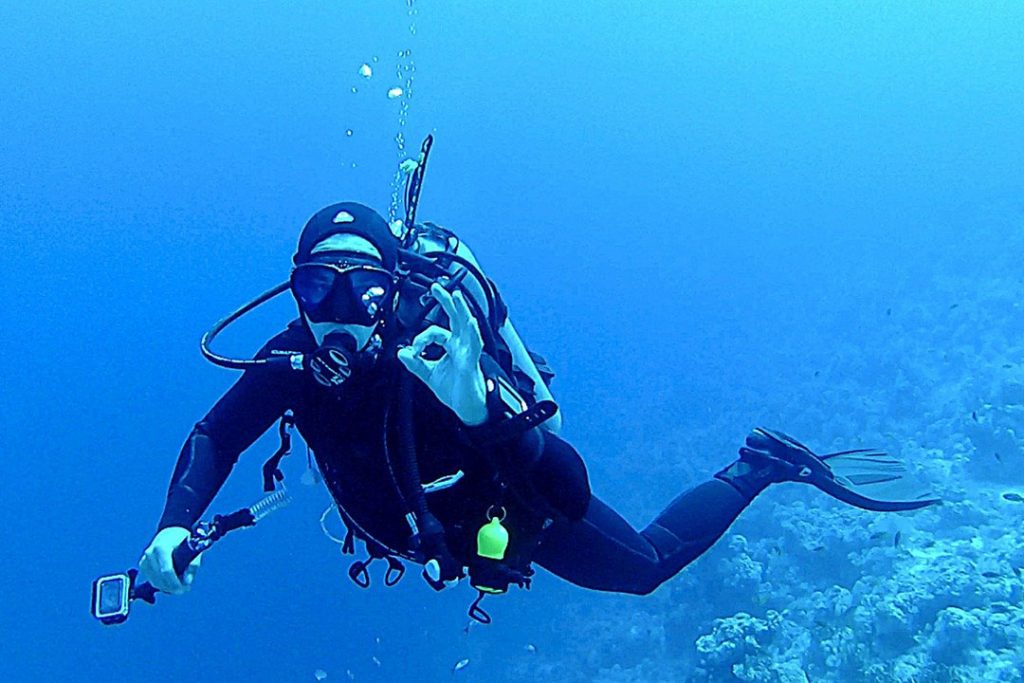 Scuba diving in Bali is known as an enjoyable activity where you get to explore a whole new world beneath the surface. However, there are actual health benefits you can gain from scuba diving regardless of your diving level.  
Here are the top health benefits of scuba diving:
Cure for stress
Immerse in a strange world, totally different from anything above the surface. Diving gets you far away from all the daily grinds. The ocean environment which consists of wave sounds and blue colours soothes the entire body, but scuba diving lets you go even deeper into the foreign and quiet atmosphere. It's a comforting place here in the depths, far from the daily stress and problems of life, forget about them and let the ocean's serenity calm your soul. 
Improve your confidence
Even though you'll have a diving buddy who's always there for you when needed, your own thoughts and mind are fully independent. It's a great way to immerse into yourself and get to know yourself better. Trusting yourself as well as your partner is a must for all divers. This will shape your self-confidence and your bond of trust with your partner.  
Keep you in shape
Scuba diving is a sport and leisure activity combined in one package. You generally burn between 450 to 500 calories per hour depending on the dive conditions. Diving requires movements from all of your muscle groups with rarely any breaks. Without realizing it, you'll be shedding weight due to the reinforcement of your cardiovascular system from each dive.
Scuba diving is more than a sport. It's a treat for your body and mind. Diving in Bali offers endless varieties of marine life and coral reefs, with sites ranging from muck to shipwreck diving, all in popular and unknown Bali destinations. Contact Blue Season Bali today and unwind at the best Bali destinations!