Here are 10 Reasons why you should get your PADI Certification.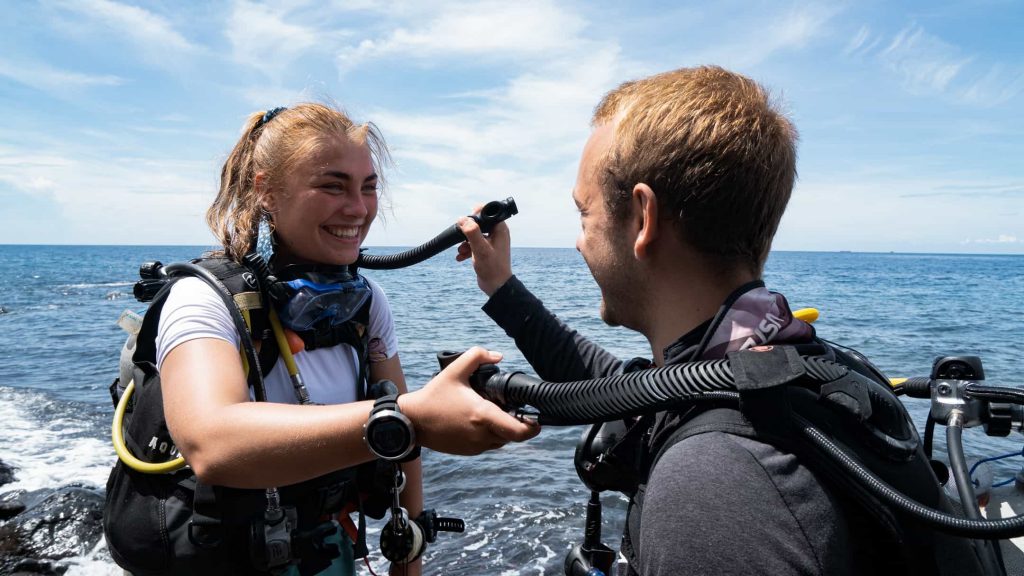 You just finished your first diving experience and are hungry for more. Or you are really excited about diving and you want to learn about and explore the ocean. At Blue Season Bali we can help you with that. Your next adventure should be your PADI Open Water course. Here are some benefits of getting your PADI Open Water certification explained!
Officialize It
When you complete the course, you will receive a world-recognized scuba certification that will never expire. You will also receive a tangible certification card or an eCard to display your achievement. So you can take it everywhere and show that you are a certified open water diver!
Expand Your Horizons
Imagine being able to explore even more of the ocean, which you already know is fantastic! When you're an Open Water Diver, you'll be able to dive to a depth of 18m/60ft. This means more dive locations, wrecks, and marine life to explore!
Dive Unsupervised with Your Buddy
If you are a  certified PADI Open Water diver you're able to dive just with your buddy, who is also a certified PADI Open Water diver or above. You do not need supervision from an instructor anymore. This makes it easy to go diving with your friends and family if they are also certified!
Boost Your Expertise
From equipment preparation and buoyancy control to dive planning and problem-solving, the Padi Open Water course provides in-depth knowledge and a wide range of practical abilities. All this knowledge is a good basis for your diving adventure!
Scuba Diving with a Personal Touch
You'll be able to choose from a variety of PADI Specialty courses as you go from Discover Scuba Diving to Open Water Diver. Your diving can be combined with other activities such as photography, fish identification, wreck diving or deep diving.
Help Our Oceans
You don't have to be a certified diver to see that our ocean is in jeopardy. But Scuba certification does put you in the ideal position to preserve it. There are various citizen science programs where you can make an impact by diving, from Dive Against Debris and coral surveys to seagrass restoration.
A Great Beginning of Your Diving Career
By completing your PADI Open Water you open doors to all of the other courses and specialties we have to offer. You are just getting started! 😉
Just As You Want It
The PADI Open Water Diver course is tailored to your needs. There are solutions to fit every schedule, whether you like to study online or in a classroom, at home or on vacation (or a combination of both!). Whether it's a few days or a year, your progress is at your own speed.
Beautiful Dive Sites Available
A lot of scuba excursions are only available to qualified divers. You'll be able to dive anywhere in the world as a PADI Open Water Diver, from liveaboards to shore dives.
Scuba Certification is the First Stage in a Scuba Profession
A career as a marine biologist, underwater photographer, or dive teacher may be on your wish list. Becoming a PADI Open Water Diver is the first step toward becoming a PADI Professional and a foundation for numerous ocean occupations.
We are looking forward to teaching you the PADI Open Water course at Blue Season Bali!