Diving in Nusa Penida is every diver's dream. Located just 30-minutes from Sanur harbor, it is one of Bali's three famous sister islands, along with Nusa Lembongan and Nusa Ceningan. Penida is the largest of the three with crystal clear, cold water filled with beautiful corals, tropical fish, sea turtles, reef sharks, mantas and silver-tip sharks. During the right season, you can even come face-to-face with the wonderful Mola-Mola, also known as the Sun Fish.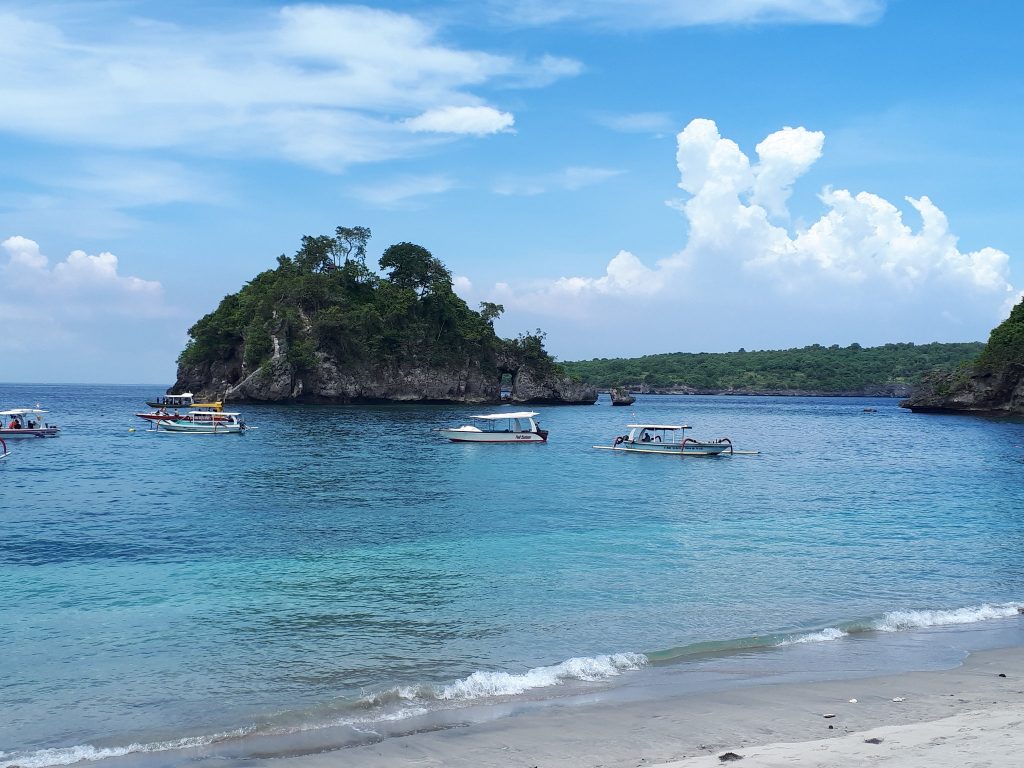 Transportation
The best way to travel to Nusa Penida is by fastboat. There are tons of fastboat companies that can take you from Sanur harbor to Nusa Penida; just do a quick search online and you'll be sure to find the right one to suit your needs. Book online and reserve your seats at least a few days in advance. Once you get to Nusa Penida, you can rent a motorbike at Toyapakeh harbor – it is the best way to get around the island! Be sure to check the conditions of your motorbike before you pay and test out your brakes and lights before you head off.
Accommodations
Need a place to stay? There are plenty of accommodations in Nusa Penida that are comfortable, clean and come with air-conditioning, pool, breakfast and of course, WIFI. You can always do a quick search on Booking.com or TripAdvisor and make your bookings online. While Nusa Penida is still part of Bali, don't expect high-end villas or fancy vegan restaurants and cafes that serve almond milk. Nusa Penida is still relatively undeveloped but this is part of the reason why it is so popular and loved by many, including divers.

Diver's Dream
Nusa Penida has a plethora of dive sites, each wonderful in its own way. Don't miss your chance to swim among giant Manta Rays as they glide over the cleaning stations at Manta Point. The Mantas are there year-round so you'll be sure to spot them whenever you're in Nusa Penida. You will also see Blue Spotted Rays at the sandy bottom, octopus on the limestone rocks and even Mola-Molas. Another well-known dive site in Nusa Penida is Crystal Bay as it is one of the best spots to see the Mola-Mola from July to November when they come to be cleaned. You'll most likely see a lot of Banner Fish here too. Enjoy awesome visibility at Toyapakeh as well as an abundance of hard and soft coral and marine life including large schools of fish, sharks, and turtles. This area is protected by the Ceningan channel and has been dubbed as one of the best dive sites in Nusa Penida.
The sheltered Gamat Bay is extremely beautiful with hard and soft corals and colorful reef fish. You might even spot some larger pelagics including sharks, rays and the occasional turtle. Blue Corner, also known as Jurassic Point is extremely popular. Here you'll find Box Fish, Puffer Fish, Manta Rays, Angel Fish, Sea Snakes and Barracuda amongst others. The name "Corner" comes from a deep vertical wall that is always full of fish. At times the currents here can be quite dangerous.
To conclude, Nusa Penida is a haven for scuba divers! Our team of PADI Certified Divers are more than happy to guide you on a diving excursion and show you the full potential of Nusa Penida.