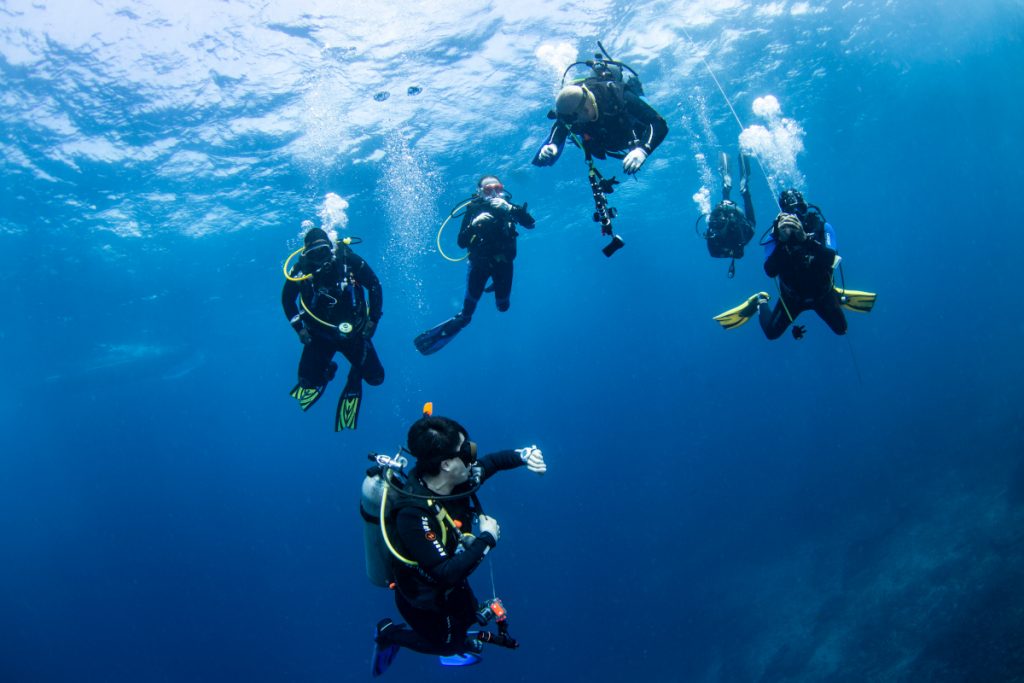 Once you have completed your PADI Open Water course, you are well on your way to become a professional diver (or a serious hobby diver). The next step is to take part in the specialized Adventure Dive courses that will grant you the PADI Advanced Open Water Certificate.
The advantage of PADI Advanced Open Water Certificate
Think of the Adventure Dive courses like going to college or university. The Open Water certificate laid the foundational knowledge of diving properly, but in order to apply diving skills onto real-world diving challenges and problems, you must adapt to one or more specializations.
Until then, you are still not certified to dive more than 30 meters. You won't be able to unlock more ground to explore and discover species you haven't seen at shallower depths.
Compulsory dive courses: Underwater Navigator and Deep Diver
PADI Underwater Navigator and PADI Deep Diver courses are compulsory 'intermediary' Adventure Dives before you can apply for the other Adventure Dives like Wreck Diver, Drift Diver, and Digital Underwater Photographer.
Moving forward to specialize in diving skills
This list is not extensive. In Blue Ocean Bali, we offer courses such as Night Diver, Enriched Oxygen Diver, Underwater Naturalist, and Peak Performance Buoyancy courses. These are just four examples to help you picture what you should expect.
Wreck Diver
Shipwrecks in Bali are plentiful, and you can learn about the history (and myths) about each shipwreck you encounter up close. It takes some skill to map and navigate what is left of ships, and identify features underneath the coral growth.
Drift Diver
Not all sea currents are dangerous. Some divers work with currents to move around, rather than against them. Learn how to harness the power of the ocean in this exciting course.
Multilevel Diver
Wall diving is one of the most common ways to appreciate coral reef ecosystem on a steep or even vertical underwater cliff faces. There are specific techniques to dive walls, and ways to counter possible of strong currents and experiencing negative buoyancy.
Digital Underwater Photographer
Light underwater behaves differently. Current movements also make still shots more challenging. If you wish to improve your skills in underwater photography, we highly recommend this dive course. Your photos are your own souvenir from the sea.
Search and Recovery Diver
 What do treasure hunters and wreck investigators have in common? They have this particular skill of course! It's not easy to search missing objects in the seafloor. Bringing them up to the surface, however small or large they are, is always a puzzling challenge. Take on the challenge and learn this valuable and practical skill.
Dive with us!
Blue Season Bali is your one-stop dive school and shop, where everything you need to know about diving can be learned in one place. If you have any questions about which type of courses are right for you, don't hesitate to ask! Contact us here.