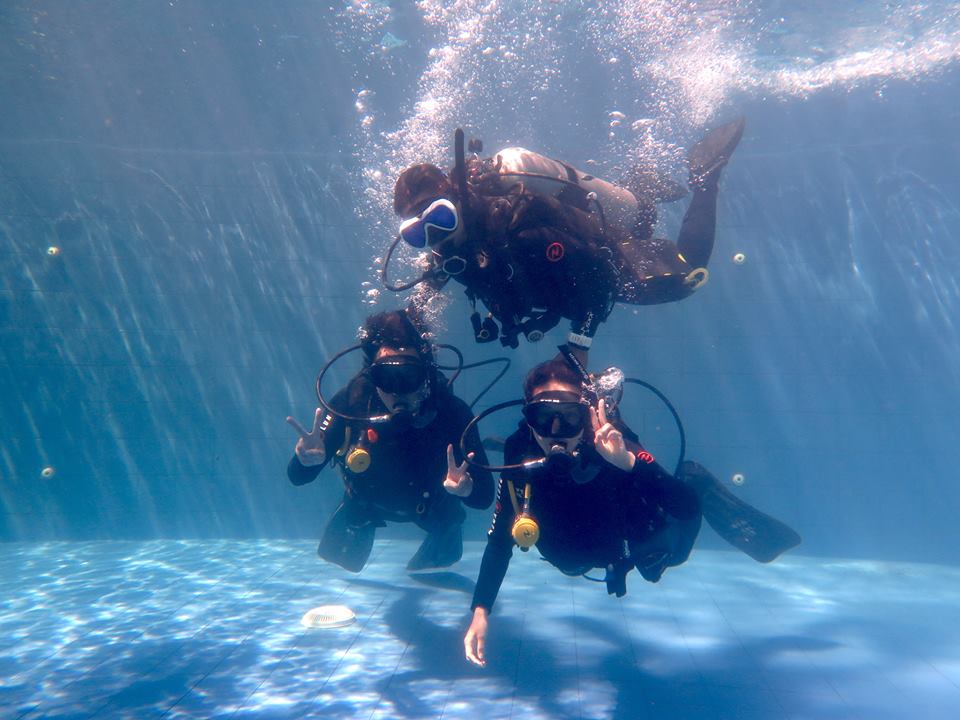 Did you spend your last vacation in the water snorkeling; exploring the corals and now you think you are ready to try scuba diving? If you don't have 4 days to commit to the PADI Open Water Diver Course then the one day try scuba diving or "PADI Discover Scuba Diving" program is for you!
How does the PADI Discover Scuba Diving program work?
Before you go to explore the incredible underwater world that Bali has to offer, you will complete a few simple skills with your PADI Instructor – these skills will help you to feel comfortable with your scuba equipment during your Bali dives. Usually these skills will be completed in a swimming pool – but this depends on which Bali dive site you visit.
Where should you go for your Try Dive? Tulamben or Padang Bai?
A two hour scenic drive from the South of Bali will bring you to the popular diving destination of Tulamben. Located on the dry arid North East coast, this area offers gentle diving conditions suitable for your first experience of the amazing underwater world. Experience the gentle coral slopes and swim alongside the 125 meter long USAT Liberty shipwreck.
A 60 minutes ride from Sanur to Padang Bai later you will board a local Jukung to take you out into the bay. At famous Blue Lagoon you will see beautiful corals and a huge variety of colourful fish set against a white sandy bottom. This is a spectacular site at which to take your first underwater breaths.
Both sites are very safe for new divers and perfect for the PADI Discover Scuba Diving experience! We hope that after completing your first dives underwater you'll be so addicted that you'll want to go on and complete the PADI Open Water Diver certification!
How was your first experience underwater? Have you done a Discover Scuba Diving experience before your Open Water Course? Let us know in the comments below!