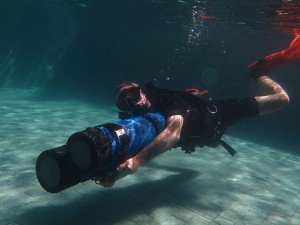 Sidemount is becoming more and more popular in the world of diving.
So I  decided to give it a try! I started my PADI Sidemount course last week and must say it was so enjoyable- I loved the ease of getting in and out of the water. The first day was spent in the classroom in the morning, learning about PADI Sidemount, the advantages and disadvantages, the history of PADI Sidemount and why it came to be. All incredibly interesting.
Then came the pool session and learning about the equipment, adjusting and getting it to fit just right, once this was done we jumped in to the pool to try it out for the first time.
The Hollis SMS 50 I used was incredibly slim fitting and light and so easy to adjust.
Once everything was ready I pulled my tanks into the water and fitted them to my Harness, this was incredibly simple to do. The idea of getting in the water first and having your tanks passed to yo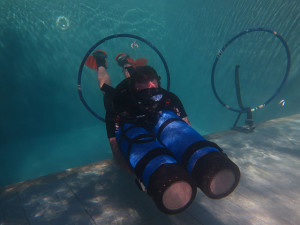 The next couple of days we went to Padang Bai and Sanur to fine tune our skills. This was so much fun. Come back and check out my next post where we start to breakdown the history of PADI Sidemount, the training sessions in more details and then equipment we use here at Blue Season Bali.
Those who have not taken or tried this should definitely give it a try, if you would like to give it a try then get in contact with us. J