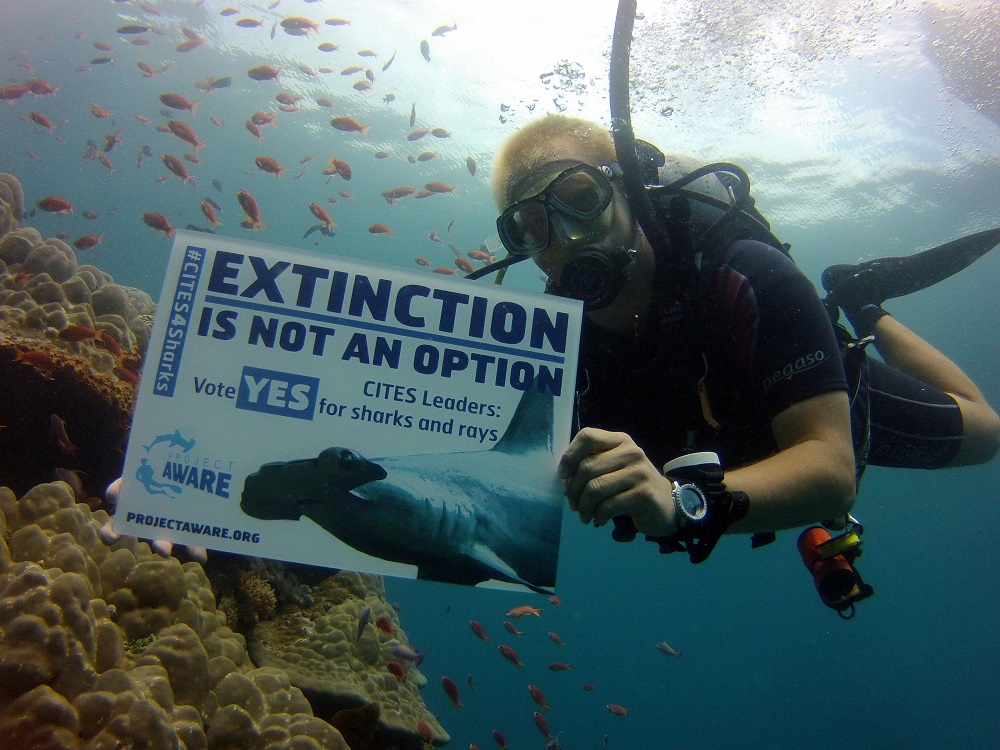 When you think of Bali you may think of long white beaches, crystal clear water, the sun – a place which resembles paradise. And actually Bali is a really beautiful island, with stunning landscapes and many beautiful places to discover! However there is also a negative side to all of this – pollution. Notably the plastic waste is a huge problem here and is damaging this wonderful nature. You find waste nearly everywhere, even in the ocean… But there are organizations that want to do something against that! "Project AWARE" is one of them. It is a non-profit organization which wants to help with this issue as it is not only destroying the nature but it can also harm animals.
Project AWARE is  an organization that was founded to increase awareness about the threats to our oceans and engage people – especially divers – to protect the oceans and the marine wildlife. Project AWARE wants to reduce the impact of the marine debris and also prevent the trash of entering the ocean in the first place. It is not only a national project, but a global one! One of the projects within this organization is "Adopt a Dive Site". Blue Season Bali is supporting Project AWARE by adopting one – The Jetty in Padang Bai . We clean it at least once a month to support the marine conservation by reporting the amount of waste and what kind of debris was found at this dive site.
But of course, you don't need to adopt a whole dive site to make a change! The possibilities to help and stop the pollution not only of the ocean but our whole world are endless. Here are some ways to start:
Think sustainable! Do you really need to buy a plastic bag each time you are at the supermarket? Take a bag from home with you! And If you forget one (as we all forget something sometimes), rather buy a paper than a plastic bag. Just try to avoid products which produce unnecessary amounts of plastic. Try to buy groceries that aren't covered in loads of plastic layers, avoid using single use plastic items like cups, straws, cutlery, etc.
Don't just throw your trash into the nature! Wait until you pass a bin. In most cases you will find one after a few meters.
Get active by supporting organisations like Project AWARE or Trash Hero. In Sanur for example, there is a beach clean up happening every Monday at 5 pm. Go motivate your friends and help cleaning our beautiful nature.
What are you thinking about Project AWARE? And what are you doing to help preserve our nature? Let us know all about it in the comments!