The world's marine life offers various shipwreck diving opportunities. It's only in Tulamben, however, that you can go shipwreck snorkeling. You heard it right, you can simply don your snorkeling gear to witness the site's underwater scenery in full.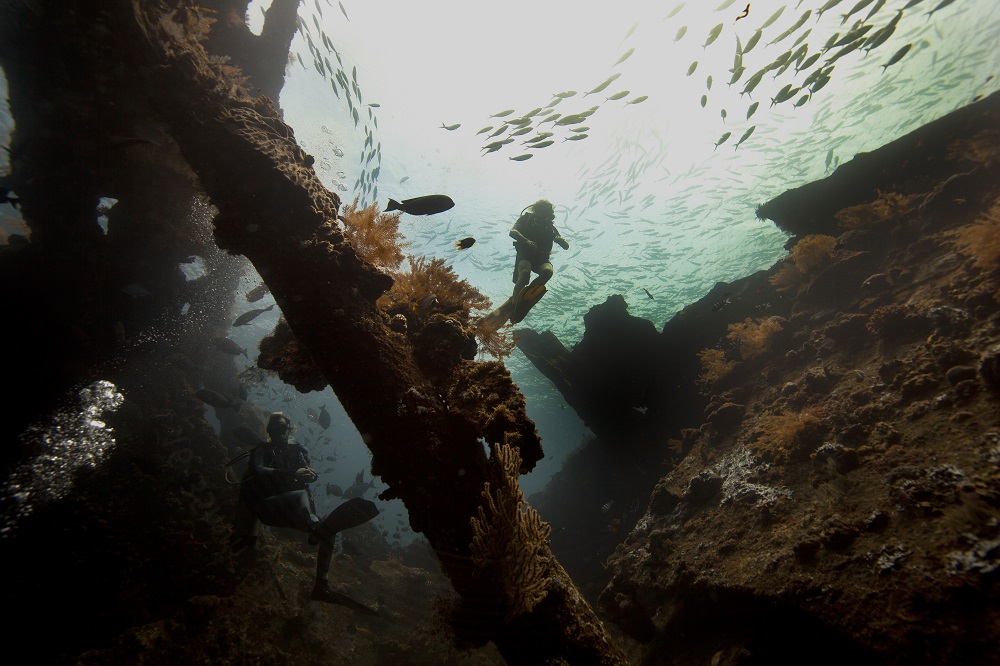 For snorkelers and scuba divers, Tulamben is one of Bali's number one destinations for one reason: The USAT Liberty shipwreck. The ship has been sunk for more than 50 years and can be spotted from the surface. Although the wreck sits from about 3m to 28m down, on a good day, its deeper parts can also be seen from the surface.
Where is it?
Tulamben is the name of a village in the Kubu district, Karangasem, east Bali.  From Kuta and Denpasar, it can be reached in around two and a half hours by car. The coastal village overlooks the eastern sea of the island where the wreck of USAT Liberty lies.
Tulamben is a black sand beach covered by smooth, fist-size rocks. Other than the USAT Liberty Cargo, Tulamben Bay is popular among divers for its Paradise Reef and Drop Off.
The Shipwreck
USAT Liberty Cargo was a US Army Ship that sank after hitting a Japanese submarine torpedo during World War II. The vessel was then intentionally docked on the rocky beach of Tulamben.
When Mount Agung erupted in 1963, the magma flow pressed the wreck back into the ocean at a depth of 3 to 29 meters below sea level. Consequently, the wreck can be easily sighted and became one of Bali's top tourist attractions.
The wreck is 120 meters long and divers and snorkelers can reach it by swimming just 20 meters off shore. The wreck is covered with a variety of coral reefs that house hundreds of species of fish. It has been estimated that some 400 species of reef fish live on the wreck, and that it has around 100 species of pelagic visitors. It is a remarkable number for the ship's size.
If you're doing a night dive, you may see remarkable flashlight fishes (Anomalops katopotron) in the black corals at the bow, blinking like underwater fireflies.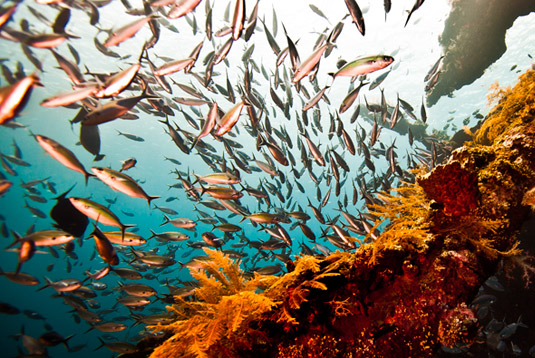 Visibility averages 15 to 20 meters and water temperature is a warm 28 to 29 degrees C.
Tulamben Snorkeling is a unique site. No snorkeler can fail to be impressed by the schooling jackfish that make the wreck their home. Have you experienced this rare snorkeling opportunity? Let us know in the comments! If you'd like to go, get in touch with Blue Season Bali now.