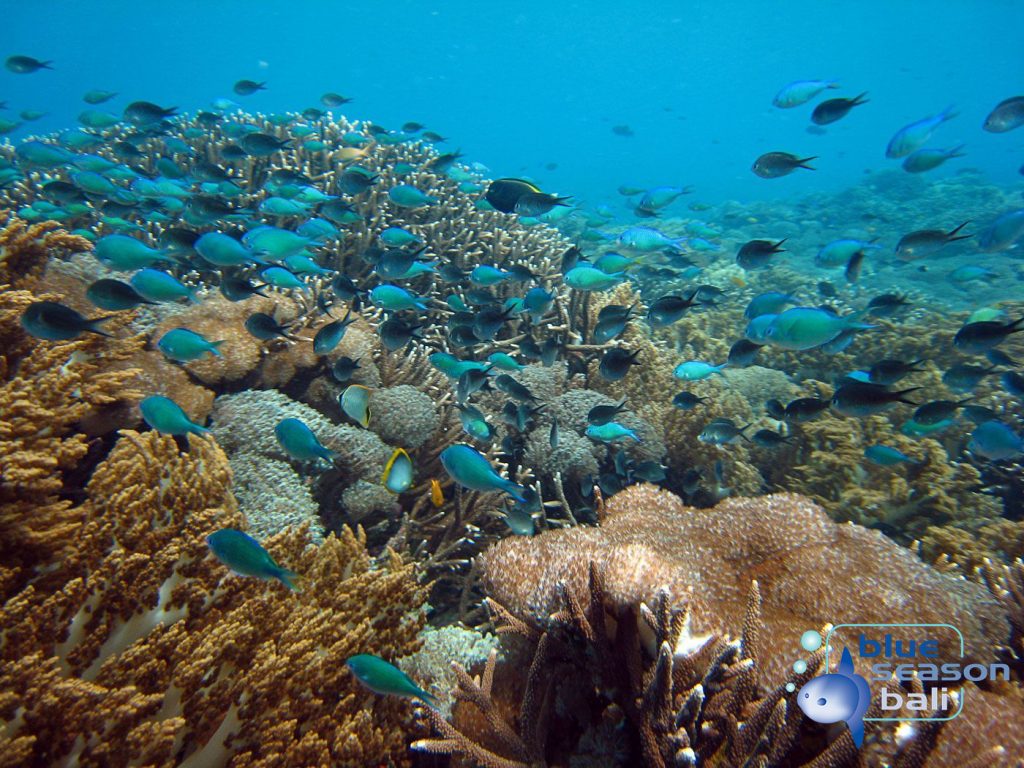 If you want to go snorkeling during your holiday in Bali, you don't have to complete a course before you are able to enter the water – but there are a few tips and tricks to make your snorkeling trip much more exciting and easier as well!
The right equipment: You can either rent your snorkel equipment at your holiday destination or buy your own snorkel and mask to ensure the perfect fit. There are many different masks and snorkels on the market. You can buy the standard snorkel (a simple plastic tube with a mouthpiece attached), a flexible one (a flexible portion and a rigid portion) or a dry one (allows minimal amounts of water within the tube). Furthermore you can choose between different types of masks for example a black one (perfect for photographers who don't want stray light coming in the sides of their mask) or a clear silicone mask (allows for a brighter view). You will also want to use light weight fins that are not difficult to use at the surface and do not have undue weight on your ankles.
How to use your equipment right: Often, your mask can become foggy underwater. To correct this problem the easiest way is to spit into your mask or to use baby shampoo before you go into the water. Furthermore your mask shouldn't be too tight, to avoid a pressure on your nose and eyes. It can happen that water enters your snorkel either due to the surf conditions or because you have dipped your snorkel underwater. In this case you should exhale through your mouth quickly into your snorkel – when your snorkel is above the water.
How to snorkel: To reduce drag you should hold your arms at your side and extend your legs, so that your fins are behind you. The easiest way to save energy is to float above the water, swim with a stately tempo and to make slow and powerful kicks. Furthermore, you should try to kick with your hips, to use your thigh muscles and avoid kicking with your knees.
And now: Enjoy your time underwater!
Do you already have some snorkel experience in Bali? Let us know in the comments below!