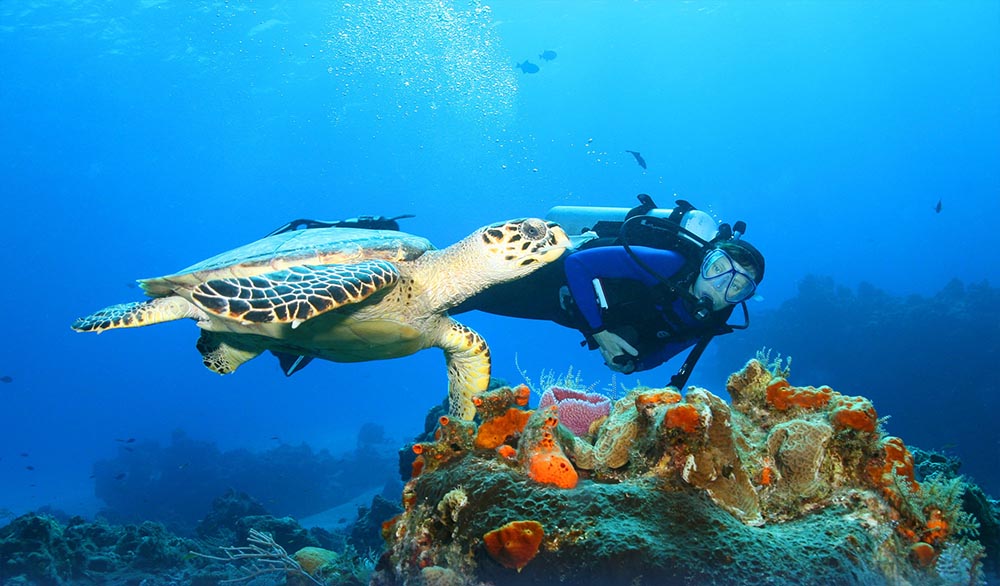 We have had many guests contacting us about whether we are still safe after the recent activity of Mount Agung. We are about 50km South of the Volcano and are completely safe, and still enjoying the diving around Bali. Unfortunately, the uncertainty of the Volcano has meant a down turn in tourism on the island, and while this has been very hard on us and all of the locals in Bali – it does have some advantages for you if you are one of the lucky guests to visit Bali during this time… Here are five reasons to dive Bali this month!
Dive sites are less crowded
The dive sites around Bali are quiet, this means no sand being kicked up, no groups crowding around that very special Nudibranch, Frog Fish or Rhinopia and a general quiet on the reefs. It also means that you are likely to be in lovely small groups for dives to Padang Bai, Amed and Nusa Penida. We are even offering private guides for guests who do not meet the minimum requirements for Nusa Penida – so get in touch to day if you are on Bali and want to do some diving!
There's no traffic
The roads are also emptier this month. This means that it's easier and faster to dive Bali this month. Our trips are getting back much earlier than they usually do, leaving you more time to explore the island in the evenings.
The water is warm
This one has absolutely nothing to do with the Volcano or the quiet in Bali right now, but the waters around Bali are significantly warmer at this time of year. So, if you're like me and afraid of the cold, now is the perfect time to visit.
Deals, Deals, Deals….
With the reduction in tourism on the island, there are some incredible deals to be had on Bali. Get in touch with us today to see what we are offering!
The Mantas are in town
With the increase in trips to Nusa Penida, we have been seeing an unusual amount of Manta Rays this month.
All incredible reasons to dive Bali this month! Are you in town? Come and see us!!