Bali's warm waters attract some of the most beautiful and obscure marine life a diver can find. 
Here are 5 things we love about scuba diving in these tropical waters…
1. Bali Sunfish (Mola Mola)
The Mola Mola is the number one reason to dive in Bali. Blue Season Bali offer's Mola Mola Dive Safari's and will give you the best chance to marvel at these enormous, yet harmless creatures.
The Mola is the heaviest known bony fish in the world with an average weight of 1,000kg. A mature age sunfish has an average fin-to-fin length of 3.5m and looks almost as if it has been flattened.
Mola's most commonly live 300m deep as they prefer colder water but come up closer to the reef for cleaning season where fish flock to eat the parasites that infest the mola's skin. The Mola Mola's cleaning season is July to October, and this is the best chance to see the Mola Mola in Bali and appreciate this obscure and peaceful fish.
2. USAT Liberty Shipwreck
Having dived the wreck recently myself, I can tell you first hand that it is teaming with marine life. Anything from nudibranchs, garden eels, reef fish to its very own resident turtle. The wreck in Tulamben is the place to go if you want to be surrounded by beautiful colourful fish and see it all in one day. The calm waters make it the perfect dive spot for beginners to professionals and is a must see for any diver.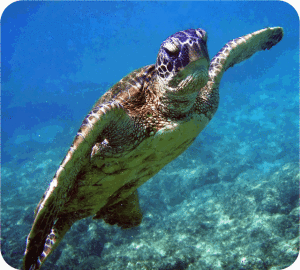 3. Turtles
Bali is active in turtle conservation including hatchery's, to limit threats that endanger baby turtles and eggs such as feral dogs, irresponsible human action, increased traffic and high tide. Bali Sea Turtle Society (BSTS) acts in nest relocation and sea turtle rescue to give these beautiful sea creatures the best chances of survivial when the odds are against them. Padang Bai is the best location to see a graceful hawksbill turtle. If you are lucky, you will also get to meet the resident turtle of the Tulamben shipwreck.
4. Obscure fish
As well as the Mola Mola, the warm waters of Bali are home to some very beautiful and intersting fish and marine life. Depending on your dive location, Blue spotted sting rays, gaint barracuda, clown anemome fish, harlequin sweetlips, nudibranchs, puffer fish and ghost pipe fish are just some of the obscure fish you will be lucky enough to see on a dive trip to Bali.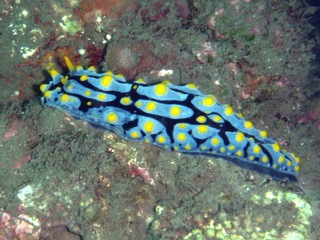 5. Muck Diving and Macro-photography
One of Bali's volcano's, Mount Agung, which had a volcanic eruption in 1963, has left perfect conditions for muck diving. It gives experienced divers the opportunity to hunt for bizarre marine life. Blue Season Bali does dives trips to Secret Bay, Padang Bai and Seraya's Secrets, best known locations for muck diving. Expect to find seahorses, all kinds of nudibranchs, dragonets, leaf scorpion fish, mimic octopus, ornate ghost pipe fish and many different species of crabs.
Rebecca Cato