If you have the chance to dive around Bali you will recognize very soon that there are thousands of beautiful animals swimming around you, living in the great waters around Bali. I want to introduce you to my top 6 favourite underwater animals which I all met here in beautiful Bali while doing my Marketing Internship at Blue Season Bali.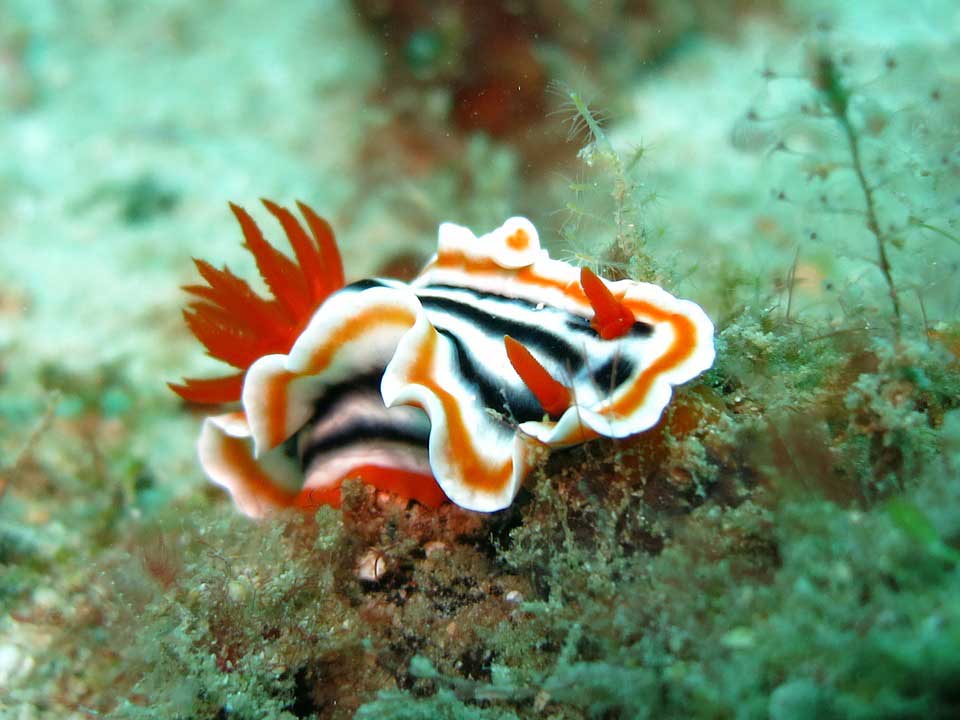 1. Nudibranchs: They are one of the most fascinating and brightest underwater animals I have ever seen! There are over 3,000 different species of Nudibranchs. They are small, but relatively easy to find due to their bright appearance.
2. Clown Trigger Fish: WOW – they are amazing, aren't they? Even though every dive instructor warns you to be careful with Trigger Fish because they can be territorial, they are still lovely to look at. Their amazing body painting makes them very special and unique. Keeping them in an aquarium is difficult because they tend to attack the hands of the owners. But why keep them in an aquarium when we can meet these fish in the largest and most beautiful aquarium, the open ocean?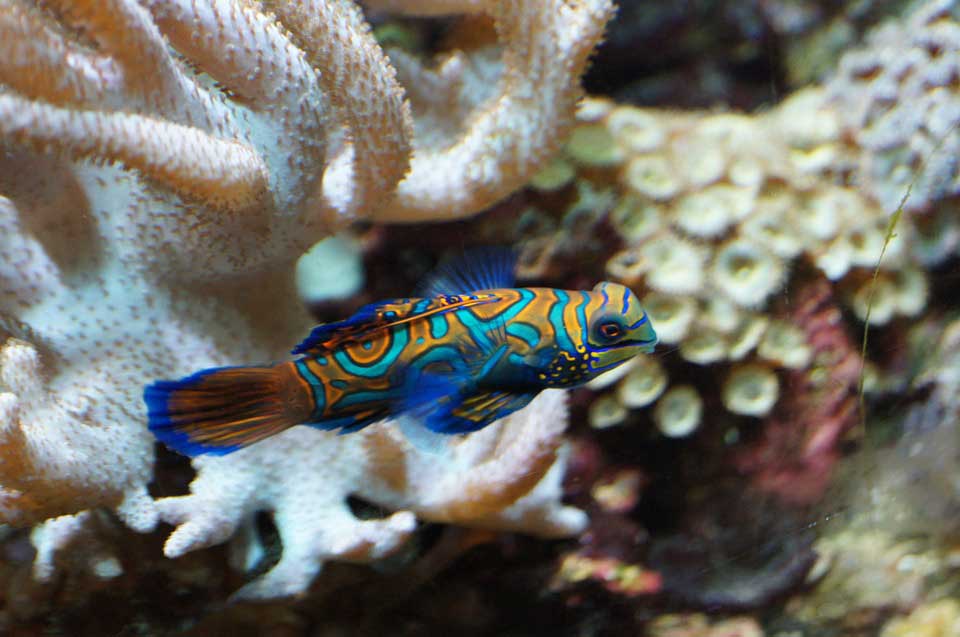 3. Mandarin Fish, also called Mandarin Dragonet: Speaking of a beautiful body painting – who could join a painting competition against the clown trigger fish if not the Mandarin Fish? Unfortunately, you don't get to see this fish very often. If you are lucky and you find one, it is a very unique experience. The highest chance to meet them underwater is around the island Menjangan, located in the Northwest of Bali. Due to a cellular pigment, the Mandarin fish is one of only two vertebrates with blue coloration. Who wouldn't like to be that unique?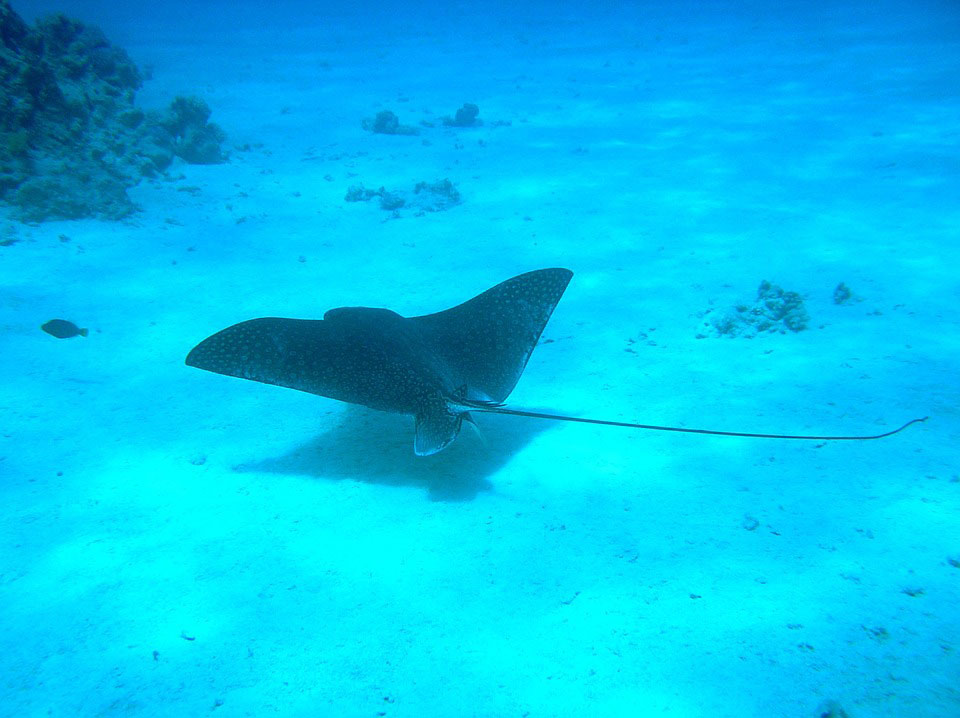 4. Manta Rays: These giants have to be listed in my top 6 amazing underwater animals in Bali. You can meet these huge and impressive underwater animals a lot around Bali, especially when you book a dive trip to Manta Point at Nusa Penida. You might expect that these giants eat a lot of big fish but they don't! They are satisfied with the little things in life; most of the time they eat tiny organisms (often microscopic) like plankton. Surprising, isn't it?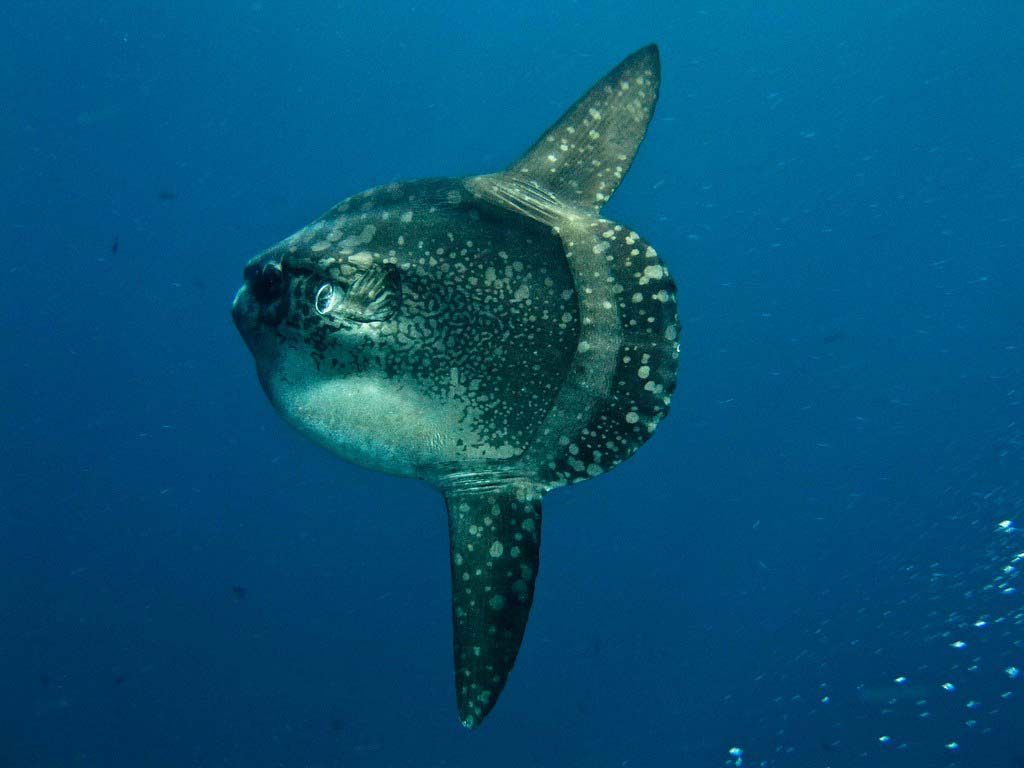 5. Mola Mola: Speaking of huge giants – the impressive Mola Mola (or sunfish) needs to be included in this blog. These weird looking creatures are the reason many divers stare into the blue, waiting for a Mola Mola. It's definitely worth the wait and most of the time, if you are in the right season, you will be lucky enough to catch a glimpse of the most famous sea animal around Bali.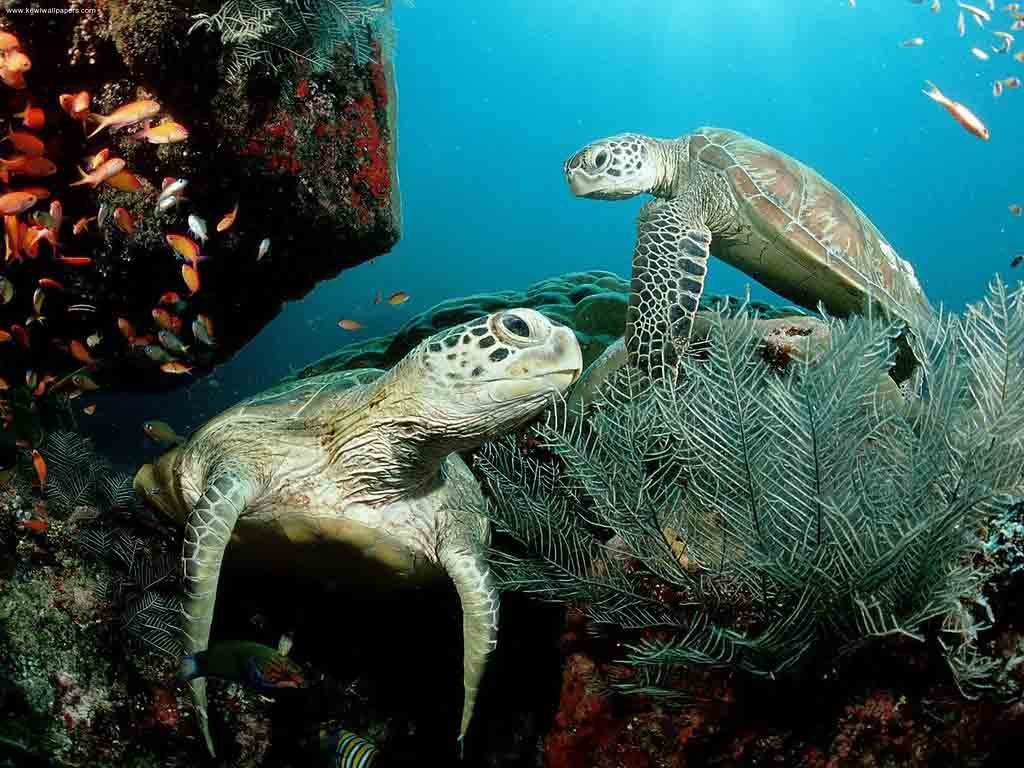 6. Turtles: Last but definitely not least – the amazing sea turtles. Whether large or small it's always a pleasure meeting these gentle reptiles. Did you know that turtles are toothless? They chew with their sharp, hard jaw edges. It is amazing meeting them in their natural environment, for example at the USAT Liberty Wreck in Tulamben.
After reading this blog, you can imagine meeting all of these 6 animals underwater around Bali? What is your favourite underwater animal? Have you ever met one of the above mentioned sea animals while diving? Let us know your fantastic stories and your favourite underwater animals in the comments!