If you're reading this, you might be a recreational diver, a seasoned decompression diver or maybe you're just curious what kind of exotic underwater locations are out there to be explored. In this article we'll be diving into the best dive sites across the world.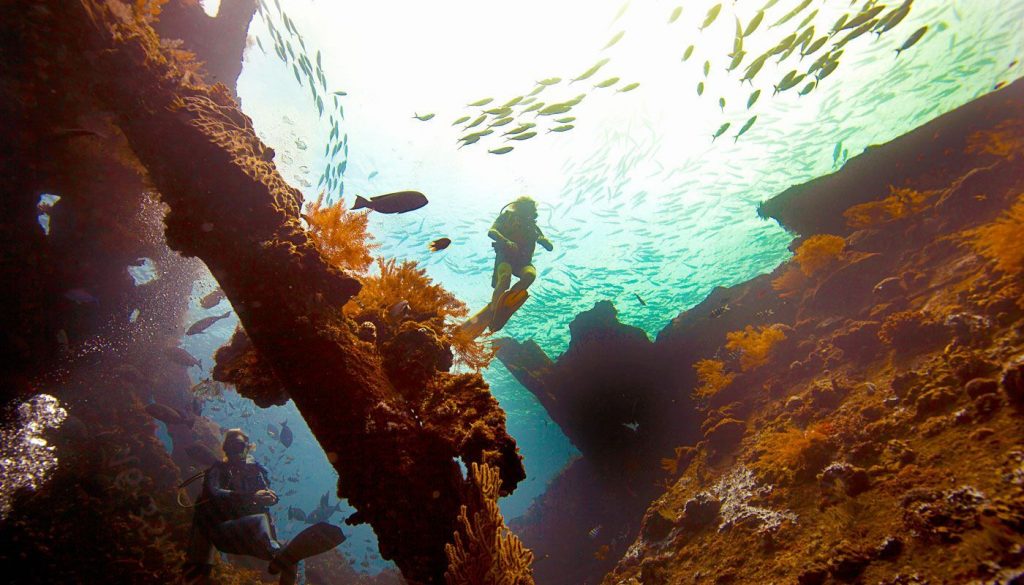 USAT Liberty, Bali Indonesia
First on our list is the United States Army Transport (USAT) Liberty. This ship was historically shot down by a Japanese torpedo in 1942, and now lies just 30m off the coast. The USAT Liberty is about 125m long and pretty damaged overall, but divers can still see the guns, artilleries, boilers and anchors still intact albeit covered with sea creatures. It is a popular diving site due to its clear waters with great visibility, a wide range of depth ranging from 9-30 meters making it suitable for all levels of diving skills and the sheer diversity of sea life making it a photographer's favorite location to capture ocean life.
Manta Ray Night Dive, Kailua Kona Hawaii
This dive will have you swimming in very close proximity with the beautiful manta rays of Konda, Hawaii. Spot lights are placed on the seafloor that attract huge numbers of planktons for the manta rays to feast on.
Great Blue Hole, Belize
This deep blue hole is located about 100km off the coast of Belize, and is truly on of the most visually striking dive sites on our list. This giant sinkhole is roughly 125 meters deep and 300 meters across, and is part of a larger Barrier Reef Reserve System that is a designated World Heritage site. The waters are crystal clear with a diverse marine ecosystem that range from schools of reef sharks, tunas, octopus and if you dive in its deeper areas underwater caves with amazing coral formations.
Barracuda Point, Sipadan Island
This dive site is famous for its spectacular schools of fish that range from barracuda, parrot fish, and various sharks that include the hammerhead, leopard shark and white tip shark. Divers will also find walls of coral that is home to the local marine ecosystem. Visibility is clear down to 30 meters with mild currents.
For the best diving experience, plan your dive with Blue Season's experienced team of trained diving team, or if you're new to diving enroll in our diverse set of courses.