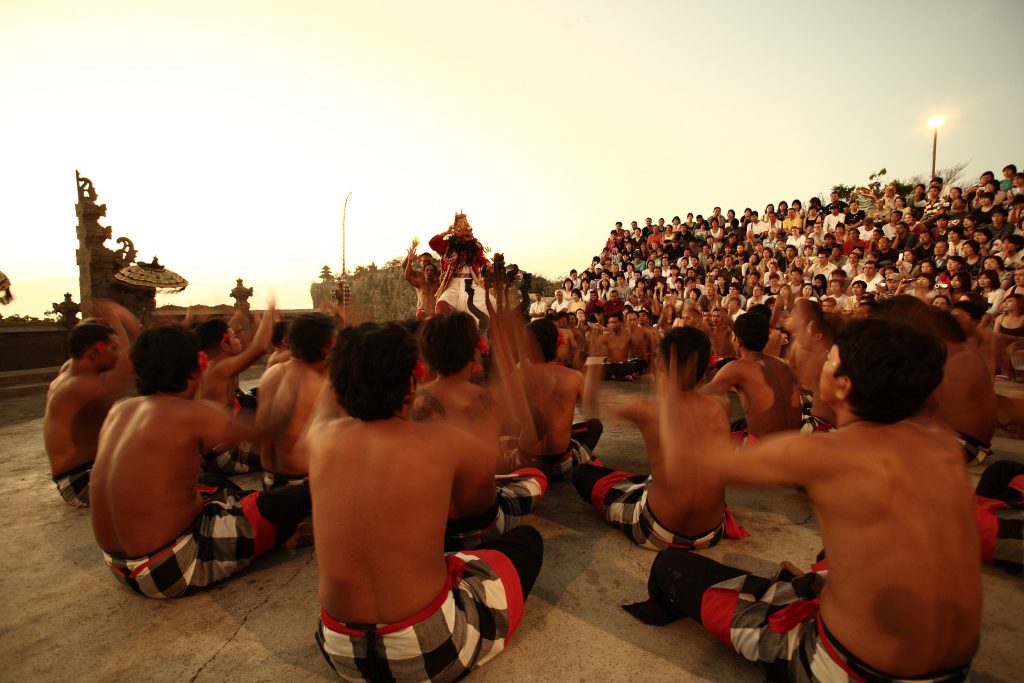 Besides the stunning nature and underwater world, Bali has some awesome cultural events throughout the year as well!
March: Nyepi Day – better known as the day of silence! For 24 hours the whole Islands transforms into a ghost town after a night of celebrating the Saka New Year. No shops or businesses are open on this day, even the airport is closed!
There are 4 main rules for this day:
Amati lelanguan: fasting and no self-entertainment
Amati lelunganan: no travelling
Amati karya: no working
Amati geni: no fire or light, including no electricity. On the day after Nyepi, known as Ngembak Geni, social activity picks up again quickly, as families and friends gather to ask forgiveness from one another.
The Bali Arts Festivals (local known as the Pesta Kesenian Bali) starts on the second Saturday of June and runs through the month of July. This Festival is one of the main highlights during the festival season on Bali, because of the celebration of exhibitions and performances of various kinds of artworks and cultural achievements. It's not just a festival for locals, they warmly welcome internationals spectators as well, to enjoy the opening at the Niti Mandala Renon and afterwards the daily performances and exhibitions at the Arts Centre in Denpasar.
Bali Kite Festival: This festival is another highlight throughout the season and you shouldn't miss it! You should know: The Balinese are crazy about kites, the bigger the better! The Bali Kite Festival takes place along the eastern coast of Padang Galak, just north of Sanur.
It begins during the start of the windy season, somewhere between the beginning of July and lasts until August. Over hundreds of kite groups from all over the island present their traditional kites and compete against each other.
Since the 17. August 1945; Indonesians have been celebrating their independence from the Netherlands. Local communities come together to raise the red and white national flag, sing the national anthem and take part in competitions, games and parades.
Galungan is a religious festival which is occurring 210 days on varying months for 10 days (This year: 05.04.2017 to 15.04.2017) to celebrate the legendary battle of virtue (Dharma) versus evil (Adharma). During this festival barong dancers move from temple to temple while giving stunning performances to the spectators. The last day, called Kuningan, marks the end and it's the day when the spirits ascend back to heaven.
Each of the festivals are worth a visit and you shouldn't miss this unique opportunity to be a part of the Indonesian culture.
Have you already been to one of these festivals or maybe at least some of the various other events? Feel free to share your experience with us in the comments below.