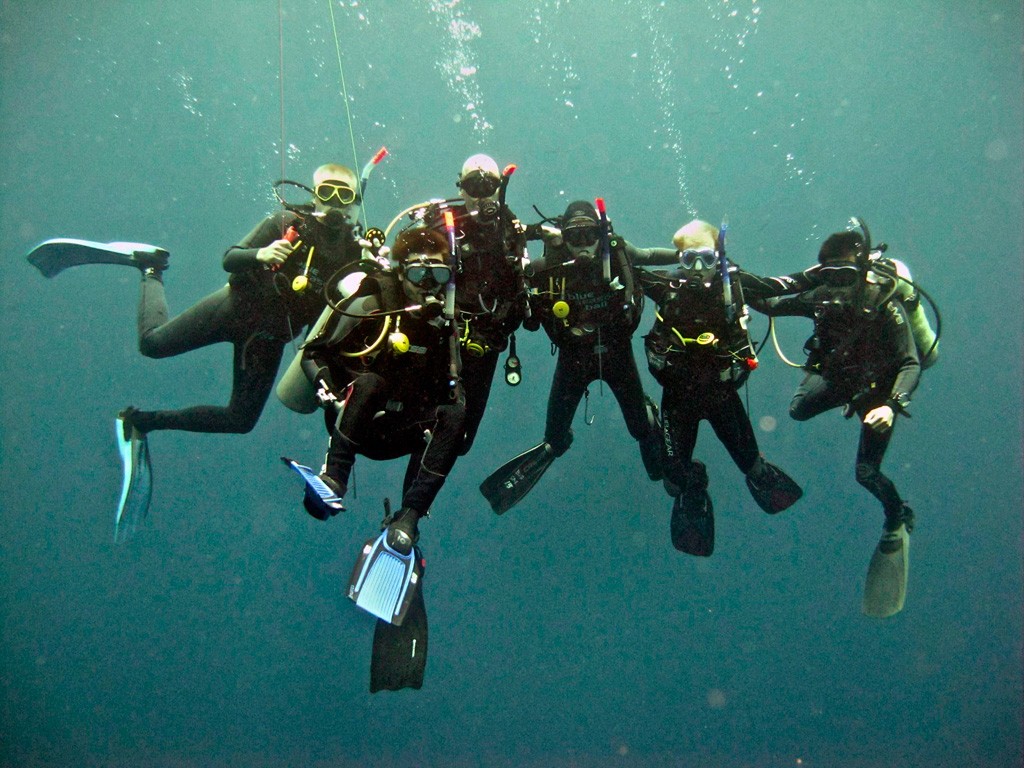 Congratulations, you are a scuba diver! The best way to honour your newly learned scuba skills is to dive! Before I even finished my PADI Open Water Course, I knew that I wanted to do the Advanced Open Water Course as well!
So, here are 4 reasons why you should continue your diving training:
Gain more experience and build confidence
The main reason why you should do the Advanced Open Water Course next is because you will gain more experience and it will push your confidence in and around water! This course also helps you to continue to develop you dive skills and you will understand the aquatic world better.
Less classroom time / more dive time
Of course you will need to do dome independent studying which can be done through e-Learning or you can study the manual; but the good thing about this course is that there is NO exam! You also do not have to study as much as you did for the Open Water Course, since you already know the basics! Use your classroom time wisely and look around you may meet someone in the room who will become your dive buddy!
Probably my favourite part of this course! For your Advanced Open Water Diver Course you and your instructor can choose 5 from 14 different types of adventure dives to complete your course (2 are mandatory, 3 are your choice). You can try Digital Underwater Photography / Videographer, wreck diving, drift diving, Peak Performance Buoyancy and much more. I cannot even decide which three I will choose, there are too many of them and all of them sound fun!
More dives sites to choose from
Through the Advanced Open Water Certificate you will be able to dive more places, since not every dive site is accessible to dive as an Open Water Diver- Nusa Penida for example here in Bali is only accessible to Advanced Open Water Divers! Furthermore, it allows you to dive to a deeper depth of 30 metres!
Are you an Advanced Open Water Diver? What were your reasons or what reasons would you have to continue your training?