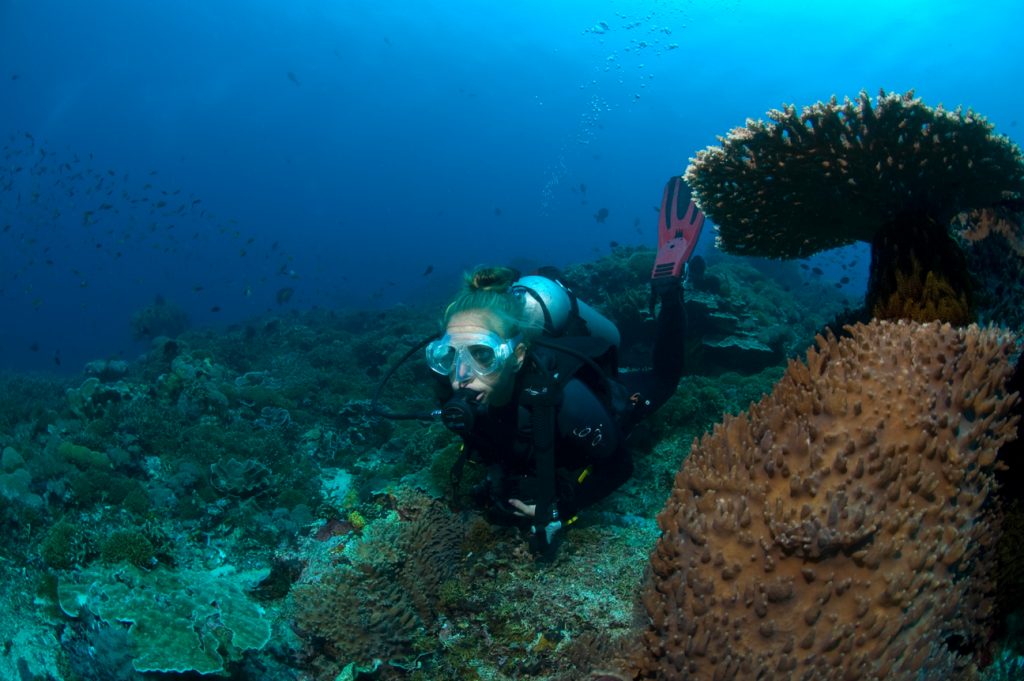 Bali is often called as the island of gods – and it's true. Religion and the culture are really important for Balinese people as well as tourism. Even after several years of mass tourism, especially in the south, the Balinese are still protecting their own culture and celebrating it whenever they can.
Besides the stunning culture and landscape, you shouldn't miss the opportunity to explore the breathtaking and unique underwater world here as well. Diving Bali is a rare and beautiful experience!
Here are 6 reasons to come diving in Bali:
Diving in Bali is for everybody: If you want to do your Open Water Course – Bali is the best choice! If you want to goPro – Bali is the best choice as well!
We've got the Wreck! Exactly, the USAT Liberty Wreck in Tulamben is one of the best Wrecks in the world – it's the perfect destination for snorkelers, free divers as well as for scuba divers.
If you go the Bahamas you can swim with pigs – well in Bali, or better to say Menjangan, you can swim AND dive with deer! So what are you waiting for?
Bali has the biggest Mantas in the world – you wouldn't be the first one who can not forget their first experience diving Bali and seeing Manta Rays. Speechless!
Bali is the perfect location for underwater photographers, nudibranchs and macro life fans! During every dive you will find some new creatures!
We're really proud to have Mola Molas in Bali! The biggest bony fish in the world! Reason enough to come diving in Bali!
If you're in Bali and want to enjoy your time to the fullest, a dive safari is the best way to experience some incredible dives all over Bali without spending the whole day in the car.
Do you have some additional reasons for diving in Bali? Let us know in the comments below!