Tulamben is located in Karangasem, East Bali, just kilometres away from the mighty Gunung Agung. Once a quiet fishing village, Tulamben found its way onto every diver's map after the discovery of the USAT Liberty Shipwreck, which sank just 30 metres from the shore in shallow waters. As it's a muck diving site that is suitable for divers of all levels, about 100 divers explore the shipwreck every day. The top of the shipwreck is only 3 metres from the surface, and the bottom sits at 29 metres. It is estimated that over 400 species of fish live in the USAT Liberty Shipwreck. Other popular dive sites here in Tulamben are Paradise Reef (also known as Coral Garden) and Drop Off, which is a reef wall that descends downwards to around 70 metres.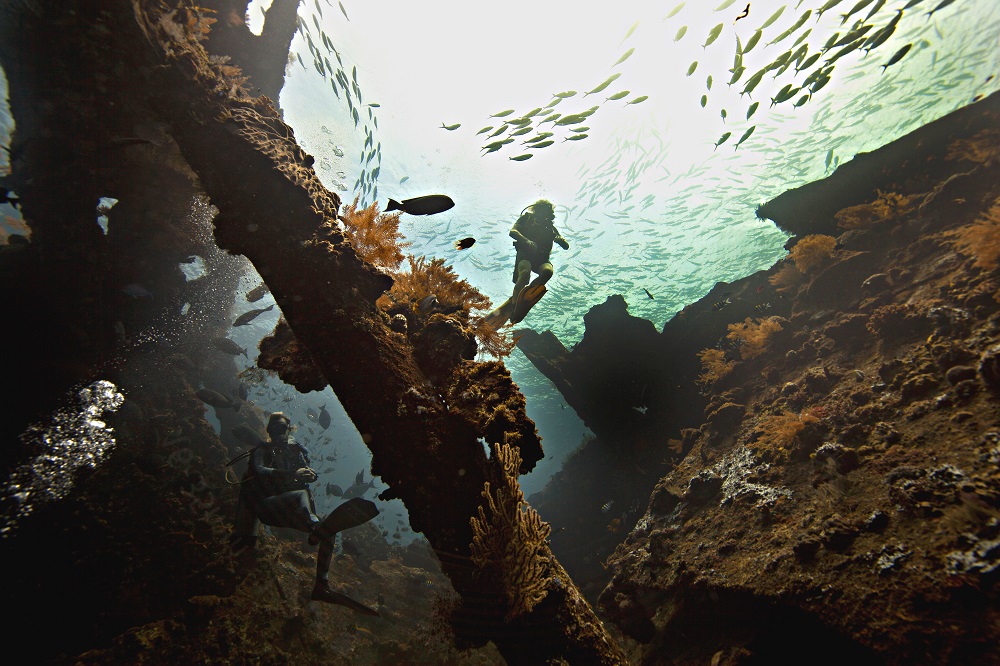 The name Tulamben was derived from the word Batulambih which means 'many stones'. The fishing industry has dwindled, allowing the surrounding waters to teem with amazing corals and marine life. By becoming dive guides, boat drivers, guides and tank porters (who are always available to help carry and refill your oxygen tanks), the locals who were once fishermen are now working to support the diving and tourism industry in Tulamben.
Muck diving in Tulamben is extremely cost-friendly and can be done immediately from the shore, directly via the beach, which is black volcanic sand and covered with smooth, large pebbles. Your guide will take you through various entry points on the rocky shores. It is recommended to use thick-soled diving shoes to avoid injury to the feet. You could wade out a few metres into the water and find that the seafloor slowly slopes downwards before giving way to sand. Here you'll find a plethora of magnificent marine life in every colour of the rainbow. If you're lucky, you could spot the giant Mola-Mola, a Whale Shark or even a Black-Tip Reef Shark!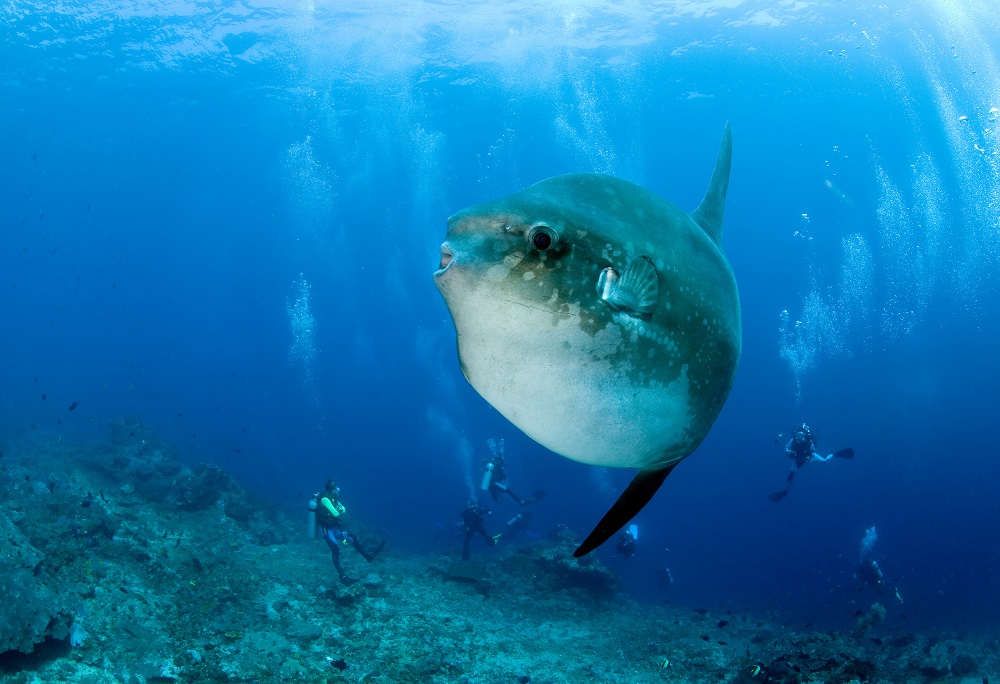 Planning to dive in Bali? Then your obvious first choice is Blue Season Bali. Since 2001, the company has provided first class Scuba Diving services with a highly-trained and experienced dive team. Divers wanting to work in the diving industry can also train with Blue Season Bali.