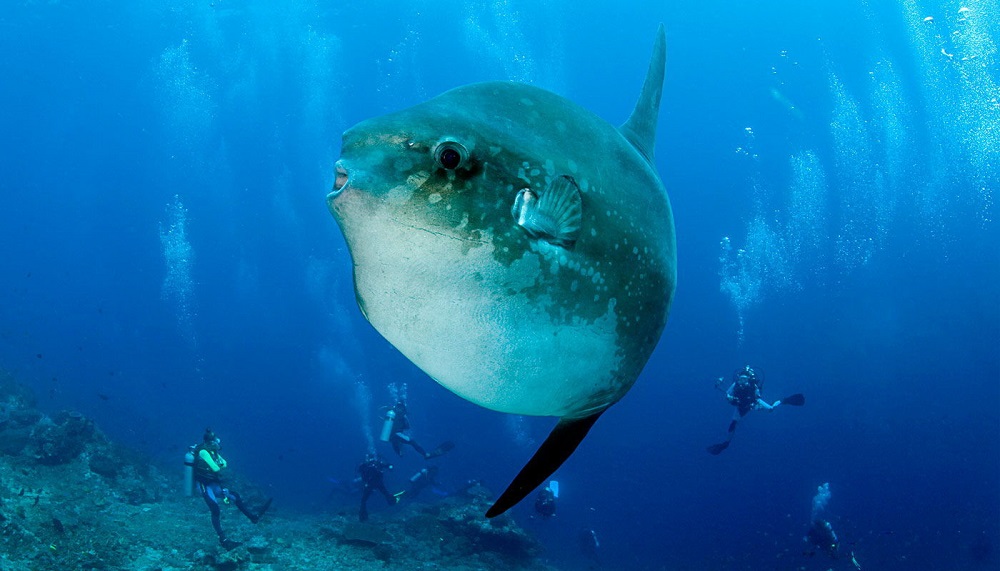 You got your Open Water Diver, good job! That was the first step to exploring the great variety of marine life that lies beneath the worlds oceans! But let this thought sink in: you could become even safer underwater, go deeper than 18 meters and explore dive sites that are only allowed to more experienced divers. If you got curious by now, you should consider doing your Advanced Open Water Diver in Bali. I did it myself and I will never regret it! Let me explain why:
What will you do during the Advanced Open Water Diver? 
Basically, doing your Advanced Open Water Diver means having a lot of fun. During those days you will get five adventure dives that will give you a taste for some of the PADI Specialities. First you will study with the manual and then practice the learned skills in open water. Two of the adventure dives are mandatory if you want to become an Advanced Open Water Diver: the Deep Diver and the Underwater Navigator! Each of these dives is similar to the first dive of the similar specialty course.
When you're doing the Deep Dive, you'll go down to 30 meters depth – even more fun that before! The special thing about going deeper than 18 meters is that you'll get to know different species than in shallower depths. You will also learn how to plan for contingencies at depth.
The Underwater Navigation Dive teach you more about using a compass than before and orientate yourself underwater. Afterwards you'll be able to find the way back to the place you've been dropped off easily. This dive makes you more confident about going on dives without a divemaster. 
The other three adventure dives are up to you really, you can do whatever you're interested in depending on what is on offer. When I did the Advanced Open Water Diver I chose those: Peak Performance Buoyancy, Drift Diving and Fish Identification.
I chose Peak Performance Buoyancy, because it taught me how to better control my body just by breathing techniques. This ability saves you a lot of energy and your air consumption will get better automatically. Drift Diving is fun, because you're just floating around, letting yourself getting carried by the current. A good buoyancy will help you with that, as well. I basically just did the Fish Identification Speciality because I was interested in it. I loved to learn more about different species and how to identify fish! However, it's up to you what you want to do. Pick the ones you think might be helpful and fun!
Why you should do the Advanced Open Water Diver in Bali
As pointed out at the beginning you're able to go to more difficult dive sites once you've finished your Advanced Open Water Diver. One of those is Nusa Penida and you'll be going there on one of your days with Blue Season Bali. Around this dive site you can see rare species. This got me very excited and I was lucky enough to see a Mola Mola, Manta Rays, a Turtle and a Sting Ray during my first dive in Nusa Penida. What a success! I wish you all the luck so you will get to see them during your Advanced Open Water Diver, as well!
Or did you already finish your Advanced Open Water Diver? Let us know all about it in the comments!