Students often ask me what dive equipment they should buy and what they should invest in first. Scuba Diving gear is not cheap, luckily, if you buy a good brand you can be assured that it lasts for years and will make an enormous difference to your diving experiences – both comfort and safety.
Here are the three things I can't live without:
Mask
Amazing as our eyes may be on dry land, sadly, they cannot focus underwater and are not built to withstand hours of salt water either. Buying a mask that fits you right is so important to enjoying your diving, as ill-fitted masks can leak, leave marks on your face and sometimes even leave you with a nasty headache.
I usually recommend the Aqualung Favola for men, nice and big, allows plenty of light and seems to have a good fit on a large variety of faces (even those with beards). The Aqualung Teknika is also a firm favourite – it has a hardier appearance and a great fit.
For ladies, I like the Aqualung Linea or Aqualung Micro Mask. They are both low profile masks, which means they are smaller and sit closer to your face. The benefit of this is that they are much faster to clear (hands up if you hate having water in your mask) and they allow great peripheral vision.
If you plan to do more than 200 dives a year, I would recommend a black skirt as the clear skirts tend to discolour in the sun/salt. If you are a recreational diver the clear skirts are absolutely fine and allow a good amount of light into your mask.
Dive Computer
This is where things start to get a little pricey, but they are absolutely worth it. My very first dive computer was an entry level dive computer similar to the Suunto Zoop They are not too expensive, last a lifetime and do everything that you need a dive computer to do namely: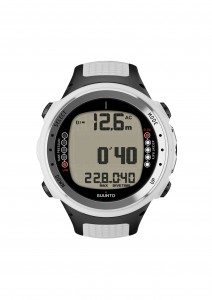 Track your no decompression time using trusted and conservative algorithms
Accurately measure your depth, dive time and water temperature.
Switch between normal air and Nitrox
Log your dives in an easy format
Once I started diving more, I upgraded to Suunto D4i. I liked that it looked like a watch, wasn't quite as bulky as the Zoop and could be worn as an everyday sports watch. It also had some additional features such as Free Diving, Guage Mode (for Tec), wireless integration and it could sync with my computer.
For Dive Computers especially, stick with a big brand (Suunto, Mares, Scubapro are all great).
Regulators
I love being able to breathe comfortably underwater, I know how often my regs have been serviced and I like having my own mouth piece that fits comfortably in my mouth. These are the reasons I invested in my own set of regs. There are so many options here that I'll leave the options for another post. I personally dive with Aqualung Legends, which I highly recommend, mine have done over 1000 dives, they still look great and breathe perfectly. They are on the higher end of the price spectrum, if you are looking for something with great quality at a lower price I'd recommend the entry level Apeks regs. When you are choosing a set of regs, the things I would consider are: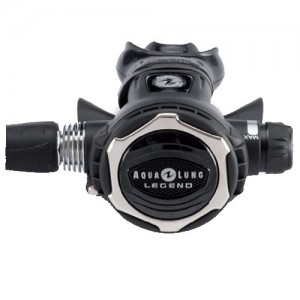 Balanced or not – if you are going to invest in regs, buy regs that are balanced. Very simply, this means that they will breathe the same regardless of how much air is left in your scuba tank.
ACD – Auto closure device – not absolutely necessary but it's a feature I like on my regs, it keeps water out of your first stage by automatically closing when it is removed from the scuba tank. [This is the part that you usually attach a dry dust cap to.]
Environmental Dry System – keeps contaminants out of the first stage and prevents freezing if you dive in cold waters.
Comfort – make sure that they breathe easily. I like regs that have an adjustable flow.
Reliability – go with a brand you know. I have never had an issue with the performance of my regs, and Aqualung have fantastic returns / replacement policies.
What diving equipment can you not live without? Let us know in the comments below!