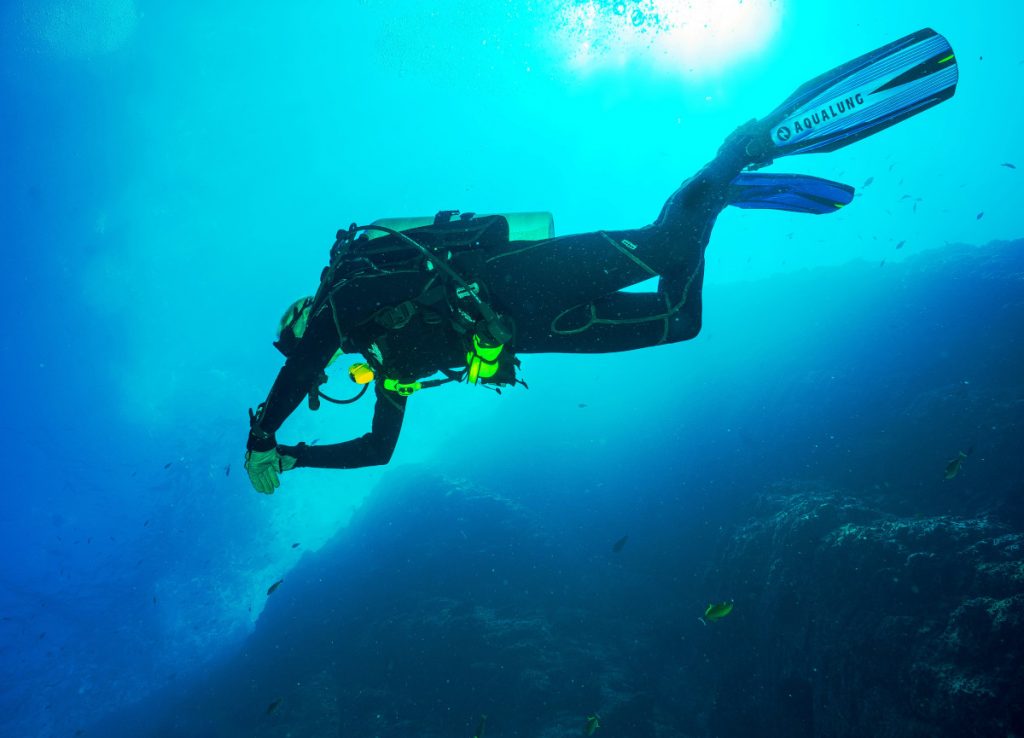 Whether you're a first-timer or a grizzled veteran, there are a lot of things that you need to do before you take that plunge into the deep blue sea. And going for your long-awaited scuba diving trips in Bali is no different.  You need to plan, organize and follow procedures so you will have more time to enjoy the beauty of what the island has to offer and less time to worry about things that might go wrong.
Sure, there are a lot of requirements and pre-requisites to scuba diving but there are some people that would say, "Keep it simple, stupid." Yes, you hear that right. Don't over complicate your preparations, streamline it by concentrating on what needs to be done and just let go of things you can live without. Of course, don't ignore safety precautions and protocols as scuba diving can be a dangerous hobby if you don't do things right.
Here is the ultimate five-step guide:
Do your research
It doesn't really matter if you have been to Bali countless times you need to do your research on the best diving spots that fit your skill level. This is the most critical part of your journey as your choice will dictate how you are going to prepare and what you need to bring. Different dive spots have its unique set of challenges you need to overcome so please be aware of that. Choose the appropriate diving packages so if you are still a novice, you may want to consider going to the Blue Lagoon with its the calm, crystal-clear waters and its colorful corals and fishes — the perfect setting for underwater photography. However, head to Amuk Bay or Gili Biaha if you need a more challenging dive.
Prepare yourself
Start preparing yourself for the dive that you always wanted. Make yourself physically and mentally ready for the challenges that lie ahead by getting the right body conditioning regimen. If you're just a beginner or someone who hasn't dived for quite a while, you may need to get in the pool to practice not just by yourself but with a certified diving instructor. In this way, you need to hone down your breathing and swimming techniques so your muscles are ready for that dive. Blue Season Bali offers different diving courses that will help you acclimate underwater and provide you techniques on how to respond should an emergency situation happens.
Make your checklist
Make sure you have your checklist and itinerary ready to go. Apart from your passport, IDs, and dive insurance. Always prioritize all the necessities and forego some things that can slow you down. You don't have to bring a big, bulky and expensive equipment unless you really need to use it. Instead, bring first aid kit with you in case of emergency.
Of course, you need all the scuba equipment including your wet suit and all the required gears. Make sure that everything is in good working order from the visor and valves down to the oxygen tank and flippers you use. Since specialized dive shops can be far away, don't forget to buy extra items that might need replacement. At the end of the day, you need to organize and simplify your checklist.
Pre-dive checks
By the time you arrived at the diving destination, you have to take time to test your diving gear first. Does your oxygen tank have the right pressure and proper volume? Are the tubes leak-free? Of course, you also need to make sure that you are physically and mentally ready to go diving. Just follow through your checklist if you have already done what's needed to be done.
Enjoy the experience
When you visit Bali, you will be exposed to the island's beautiful landscapes and also what's under the sea. More importantly, you will get to meet a lot of wonderful people along the way. As long as you have made your preparations right, all you have to do is to enjoy the moment and soak it in. The experience will be wonderful.
Are you ready for your dream underwater adventure? At Blue Season Bali, they organize the best diving trips you can think of while providing learn-to-dive fundamentals to PADI specialty courses.