Underwater photography is one of the most popular diving specialties. The rise of camera technology for diving has reduced limitations and increased accessibility so we can safely snap away with a DSLR. Many divers have chosen to become professional photographers after mastering scuba diving. If you're planning to try underwater photography in Bali, check out these tips.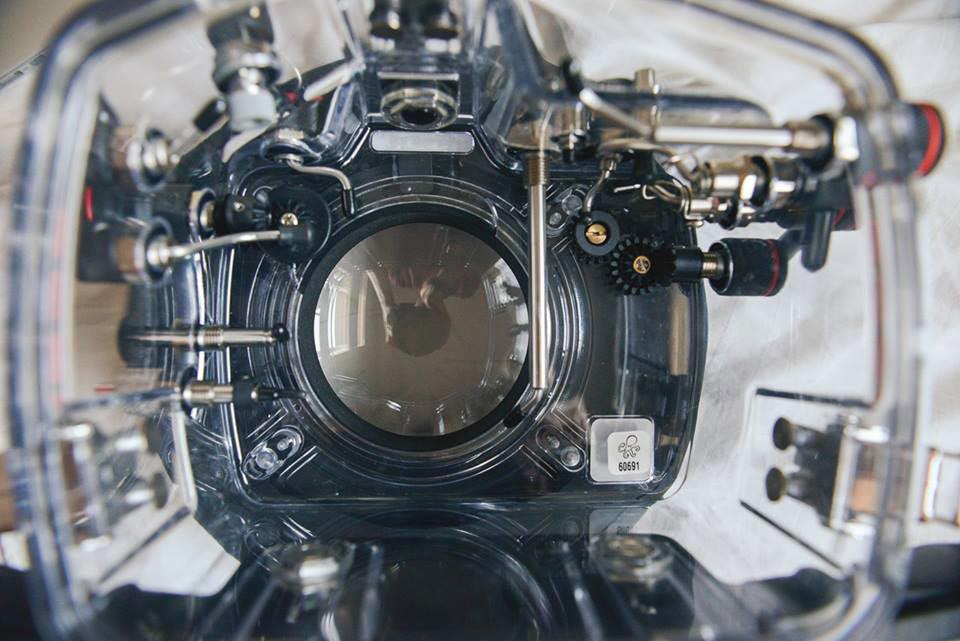 Safety first
First and foremost: safety. You're dealing with entirely different issues underwater than when you're on dry land. Not only is it essential to keep yourself safe, you need to be aware of how to ensure the safety of the wildlife around you.

Buoyancy is key and diving skills are more important to learn than photography skills. You'll need to approach your subjects without making any contact and without harming any corals and marine life around you. Learning how to hover is crucial.

Start with simple gear
A simple compact camera with manual settings and in waterproof housing will suffice for your first venture into underwater photography. Just because professionals are using thousands of dollars' worth of gear, doesn't mean you have to.

Whether you use a point-and-shoot snap camera or a sophisticated D-SLR like the pros, at Blue Season Bali, the PADI Digital Underwater Photographer (DUP) course gets you going quickly with today's modern digital equipment.

Pack the right lens
To choose the perfect lens, it's important to first know what you want to shoot. A wide-angle lens tends to be used for larger subjects and a macro lens for the smaller creatures. Waterproof housing means you'll be unable to switch out lenses during a dive, so it's essential to make the decision before getting in the water.
Know your dive zone
If you're in a new location, check in with local underwater photographers and divers to find out about the safest places to dive. Talking to someone with experience is always preferable to reading about it online.
Get to know your subject
Do your homework. Know what kind of creatures are lurking beneath the surface, how they behave, and how much of a risk they pose to your safety. Some animals will be timid, while others can be more approachable. Knowing the difference between a manta ray and an eagle ray, for example, will not only help you get better shots, but it will also keep both parties safe.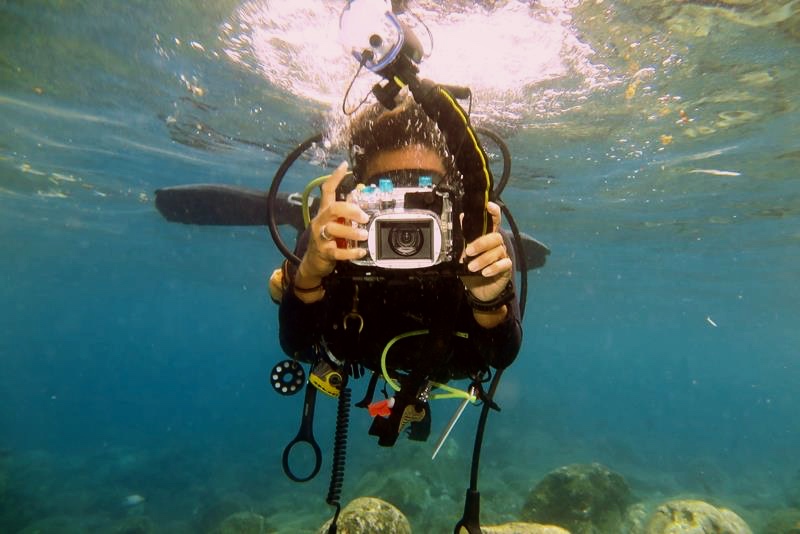 Take these tips into account, do your own research, and just keep swimming!