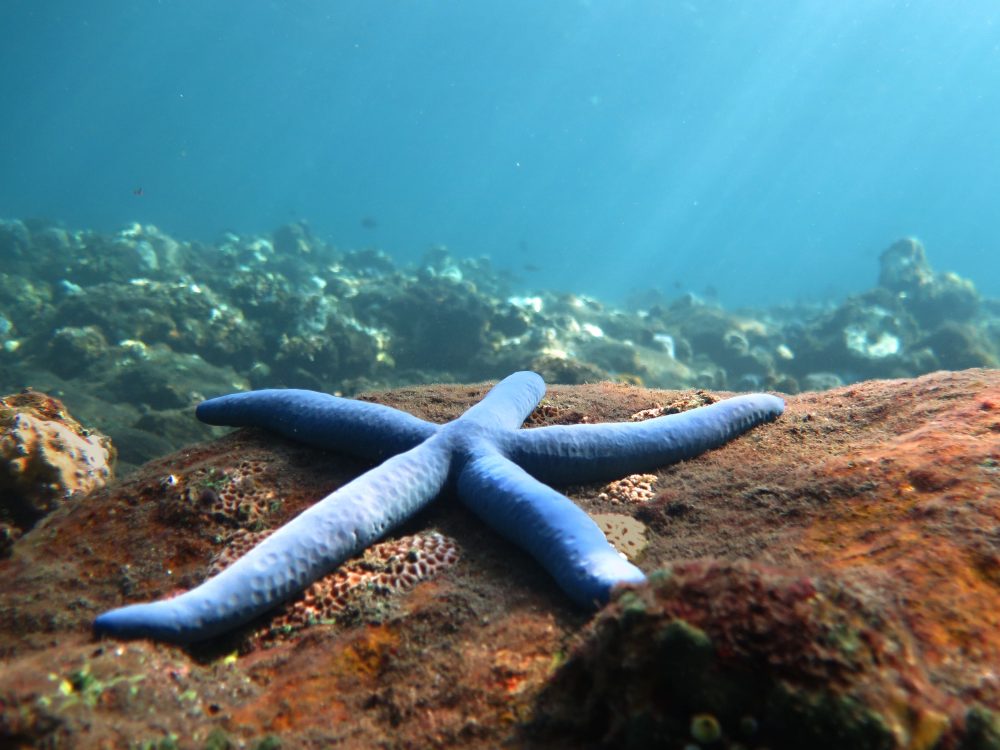 The USAT Liberty Wreck, is probably one of the most famous dive sites in Tulamben or even in Bali. And it's definitely worth a visit – for beginners as well as for advanced divers.
But the disadvantage of this prominence is definitely the many divers around the wreck. So if you want to have the best experience you should do a night dive or start early in the morning before the day trip divers arrive at the wreck.
Keep in mind for your next visit: Tulamben doesn't just offer the USAT Liberty Wreck, there are many different dive sites which are definitely underrated.
Here is a short overview about the other dive sites:
DROP OFF:
After a short swim, the drop off provides a wall which drops down to more than 70 meters. You can find, for example, wonderful Gorgonian Fans, Pygmy Seahorses, Lion Fish, Frog Fish and Moray Eels. If you move a few meters away from the wall, it's possible to see some Trigger Fish and also Tuna!
BATU KELEBIT:
If you want to see some healthy corals and sponges you're in the right place. After a 15 minute journey by local boat, you reach the Batu Kelebit dive site. In a depth around 50 meters you will find white sandy bottom and also the best chance to see Barracuda, large Tuna, Sharks, Rays and even Mola Mola.
SERAYA SECRETS:
For passionate underwater photographers and critter lovers Seraya Secret is the place to dive – it's the most famous macro dive site in Bali! With a bit of luck you can see Harlequin Shrimp, Sea Horses, Frog Fish and many other marine creatures.
Sadly, above the water, there aren't many things you can explore – but if you want to have some relaxed days off and some interesting dives in between, it's the perfect location.
Have you been diving at one of these interesting dive sites before? Let us know in the comments below!