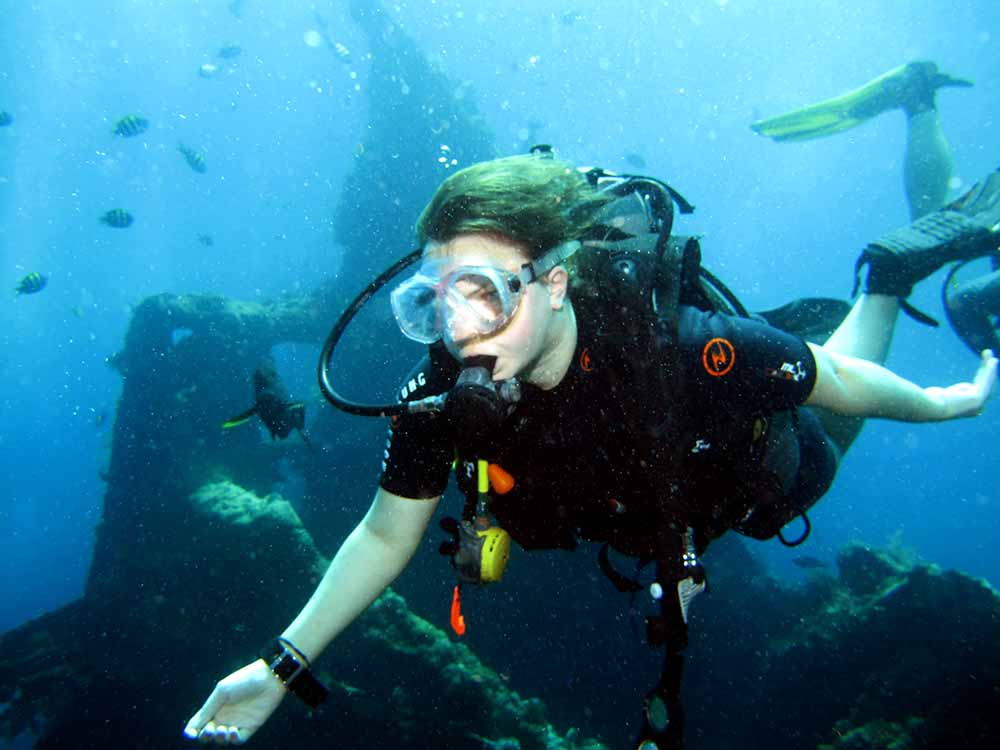 Tulamben is located on the North East Coast of Bali, and is famous to scuba divers worldwide for the USAT Liberty Shipwreck. This beautiful transport vessel was torpedoed by a Japanese Submarine in 1942 and was beached during an effort to tow her to North Bali's main harbour. It was then moved down into the water by the eruptions of Mount Agung in 1963 – making it a perfect artificial reef for divers to explore.
Having spent over 50 years underwater, the USAT Liberty Wreck is not just a wreck – it is a sanctuary of marine life and coral. Here are three reasons to dive and stay in Tulamben, rather than participating in a day trip on your next dive trip to Bali.
The night dive
The wreck is exquisite at night. The colours and coral come alive and you have the opportunity to see schooling Lion Fish, Decorator Crabs and a host of nocturnal marine life. Perhaps you will even see the elegant Moray Eel free swimming on the hunt for dinner. This night dive is suitable for all levels due to Tulamben's calm, warm conditions.
The sunrise dive
Wake up before sunset and enter the water just as the sun is coming up over Bali's North East coast line. Not only is this a picturesque way to start the day, but you'll be in for a surprise when you head beneath the waters. Schooling Humphead Parrot fish can be found feeding on the wreck during these early sunrise dives and they are a special site to be seen.
Beat the traffic
Most day trips will arrive in Tulamben around 10am. If you are staying overnight in Tulamben and have signed up for a sunrise dive, chances are you will have already completed two dives (and had a delicious breakfast) before most divers have even entered the water. Visibility is usually clear, the reef fish are all out and feeding early, and the site is free from a host of divers early in the morning making this the perfect dive safari destination. We include Tulamben on many of our custom dive safaris – get in touch with us today for further details!