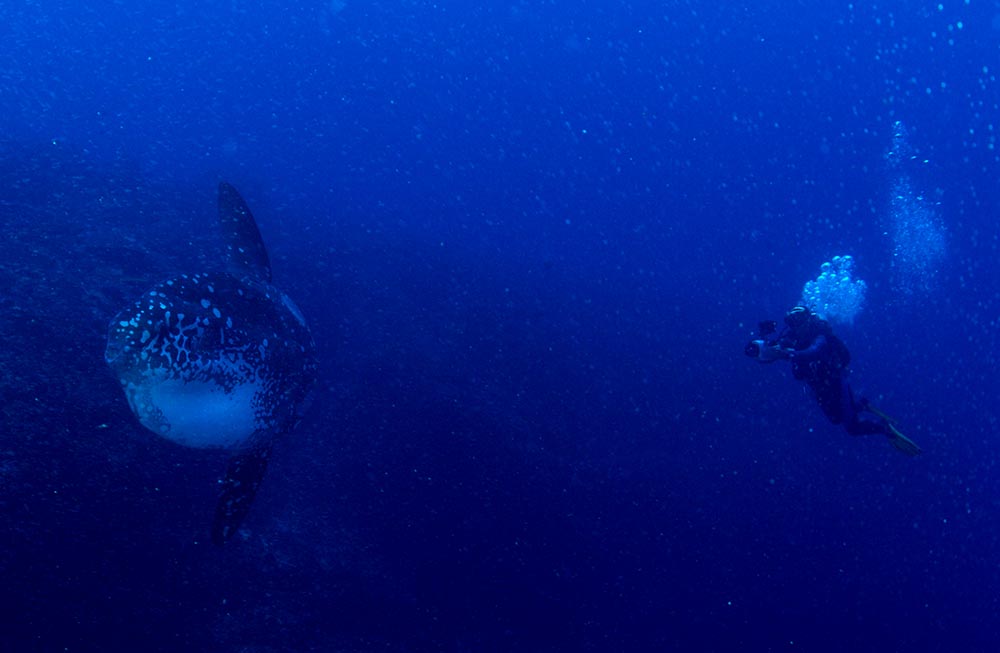 Whether you are a beginner, professional or simply curious, Bali is certainly a place to get into the water. The island is blessed with beautiful coasts, islands and dedicated marine reserves and parks, Bali is a great place to learn diving or to continue your dive experience and education. The waters around Bali are very warm and colourful with many different kinds of fish and coral species.
On a normal day, the visibility is very good and ranges from 10 to 50 meters. The best visibility is usually found around Nusa Penida and Menjangan Island.
Bali is with it´s warm temperatures a year round diving destination. When it is colder, the water is still around 26°C, so you don't have to worry about getting chilly!
Bali is not only one of the greatest diving destinations, but also provides the necessary infrastructure. Here in Bali we have more than 130 scuba diving centres providing excellent service. Many diving schools and centres are owned, or managed by people from all over the world. They make sure that international standards are met, and provide courses and course material in different languages. So you can learn how to dive without studying vocabularies in another language!
Here in Bali, you can choose a dive with the Mola Molas around the waters of Nusa Penida or Nusa Lembongan or you can look for Nemo near Mimpang /Tepekong. The 'Liberty' wreck in Tulamben is just 40 meters from the beach and certainly the most accessible WW II shipwreck that you are likely to dive along, so it is also a great spot to dive. All of this and much more, makes the Island one of the top 15 dive destinations in the world!
Have you been to Bali before or are you planning to go? Let us know in the comments below!