Bali is the most famous island of Indonesian. Bali has a lot of busy tourist places, but if you're traveling and look further, you experience the unspoiled Indonesian life. Ducks soaking in the rice fields, people who climb in palm trees and homemade local food.
Hereby the reasons why you must visit Bali
1. The beautiful beaches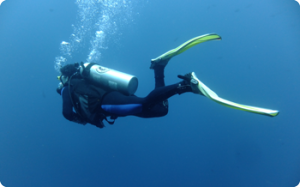 Bali has a lot of amazing beaches, where you can take a swim, snorkel, and surfing or just to relax. White sand and a clear ocean, sounds perfect for a holiday, right?
 You must  visit this beach when you're in Bali:Padang Padang Beach
Have you ever watched the movie 'Eat Pray Love' with Julia Roberts in it? A romantic movie which tells the story of a woman who goes looking for delicious food, believing in special things and finding love in our
beautiful Bali. She went to Padang Padang Beach, a hidden bay with a blue wild ocean, giant rocks and a relaxed atmosphere. It's more a local beach than a tourist beach, so perfect for an lovely quiet day on the beach.
Address: Jl. Labuhan Sait, Pecatu, Bali 80361, Indonesia
Jimbaran Beach
Jimbaran Beach is located on Bali's southwestern coast and a famous fishing village. At Jimbaran Beach you will find fresh fish on the grill at many restaurants, a quiet beach and ocean and a very nice view. Around 6 o'clock the restaurants will put there tables in the front, so you can sit with your feeds in the sand and watch the sunset. Here you can eat fresh fish, ge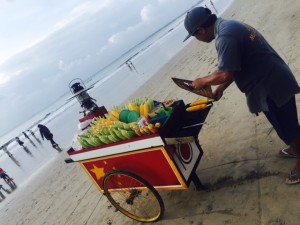 Address: Jimbaran Bay, Jimbaran, Bali, Indonesia
2.The good food
Bali has so many to offer, especially the food! There are many Warungs where you can try the local Indonesian food, fresh made. If you're not a big fan of Indonesian food, no problem! There are enough places where you can eat western food, like pasta's or burgers.
In every street and at every place are a lot of restaurants. So don't worry, you will find your favourite!
3. Water activities
Besides the food and the beaches, there are a lot of water activities you can do in Bali. Let start with surfing, there are a enough famous surfing spots where you can learn how to surf: such as Uluwatu beach and Kuta Beach. Uluwatu is the most challenging spot, the waves are very big, a strong stream, enjoyable water and there are a lot of surfers. At Kuta beach the sea is more quite and a less strong stream. There are many places where people will teach you how to surf at the beach. If you're a be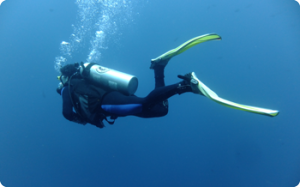 But the underwater world is even more beautiful. You can book a trip to several diving and snorkelling sites where you can see a lot of beautiful sea creatures and coral. If you're lucky you can spot the famous Mola Mola, Manta Ray of maybe a turtle.
Contact us on diving@blueseasonbali.com for more information, or tell us your favourite thing about Bali in the comments below.