After 25 weeks in paradise it's time for a résumé about my Marketing Internship: Let me tell you, if you ever want to gain work experience abroad – Blue Season Bali is the company to go. To be honest I don't know where to start, I experienced a lot during my time here!
One of the major reasons why I highly recommend to stay here, are definitely the people around me.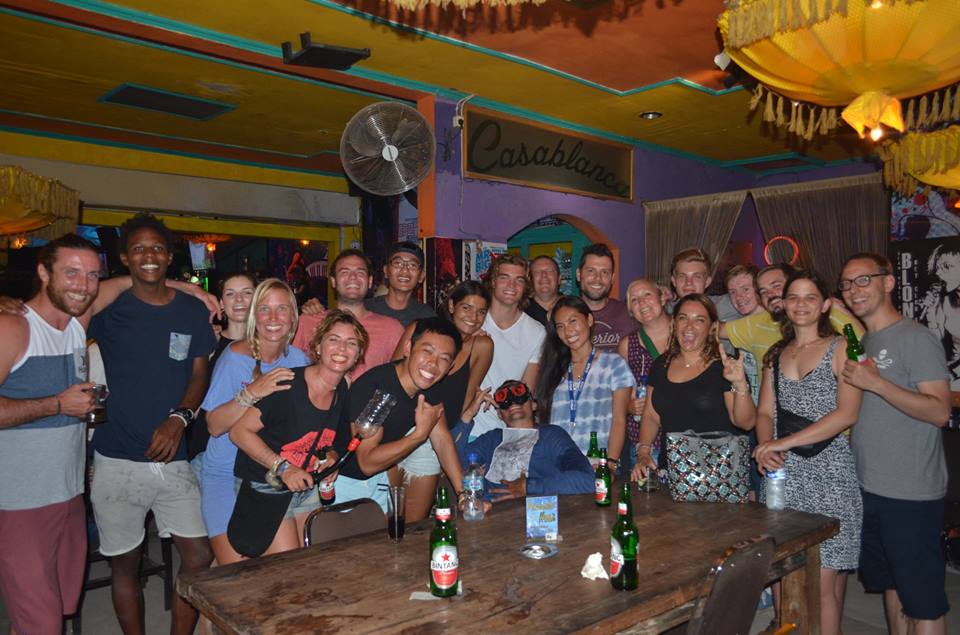 The other interns: During my time here we were a group of 15 people – mostly Divemaster and Instructor interns. We've been a big family – went out together, had dinner together and explored the island on our days off (as a marketing intern you have the privilege of having 2 days off per week).
My colleagues: To sum up – a quick chat in the morning, joking around during the day and a relaxed gathering after work. I couldn't ask for better colleagues. Always happy to help and with a smile on their face.
I found a new hobby – Diving! 
Before I came to Bali I didn't know anything about diving. Soon I'll be an Advanced Open Water Diver and couldn't be more excited. After spending most of the time with divers, you literally know everything about it.
My work: Most of my friends and former colleagues were joking about my internship. They didn't believe that I'm going to work instead of sitting on the beach drinking coconuts and eating fish. After 6 months I can tell you – I learned a lot about Social Media Marketing – more than back in Germany (believe it or not :P).
The island of gods:
You feel the religious influence on every corner – small shrines and temples as far as the eye can reach. Probably the only island which closes parts of the highway just for a ceremony. During my time here I had the chance to explore the whole island and even the islands around.
I would highly recommend to apply for an internship at Blue Season Bali – trust me you wont regret it and you'll have the time of your life here.
What about you? Have you ever completed an internship abroad? Let us know in the comments below.