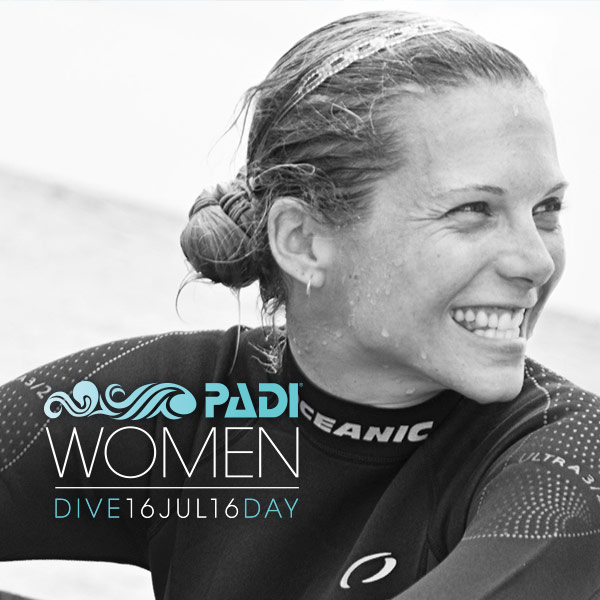 On 16 July 2016 is PADI Women´s dive day and we want to celebrate the women participating in the sport! Since scuba diving is still viewed as risky, more men than women are diving. People still have the image in their mind of scuba diving being risky, specially technical diving. Nobody wants to see a woman get harmed or killed.
Diving culture has a big influence through the male-dominated military, where most forms of recreational scuba diving began. Although diving is often mistakenly perceived as a "man's sport", PADI history is full of female dive role models and legends. They paved the way for divers whether they were male or female.
One good example for this is PADI Course Director Cristina Zenato. She has dedicated her life to explore and educate. She passes on everything she knows about oceans, sharks, caves and scuba diving. Furthermore, she offers courses to allow people to experience breathing under the water, all the way to becoming an expert in scuba diving. As a recognised professional, Cristina is a member of the Women Divers Hall of Fame, The Explorers Club, the Ocean Artists Society and a Platinum Pro5000 recipient.
Another great example of an iconic women in this sport is Sarah Ward. She is a professional archaeologist and has a passion for marine history.  Sarah travelled and dived all across the world through her job as a tutor for the Australian Institute of Maritime Archaeology.
The PADI Women´s dive day recognises women's contributions in this sport. On this day, we are offering a special opportunity, to help more women enjoy the sport of diving. Even if the focus is on the women on that day, men are invited as well of course!
If you're a diver and you are interested in participating in a PADI Women's Dive Day event, contact us today!