Celebrated for its Manta Rays and Mola Mola, Nusa Penida boasts beautiful underwater life. Located just east of Bali, a trip from Sanur beach to this island, where some of the best dive sites await, will take around 45 minutes. One of those sites is Crystal Bay, a remarkably beautiful dive spot that will definitely make you want to return for more!
Although Crystal Bay is recommended for advanced divers, beginners or non-divers can also enjoy this bay by swimming near the shore, with crystal-clear water, during calmer tides. Divers will love the exceptional visibility reaching up to 30m below. As the island is located between the Indian and Pacific Ocean, the plankton larvae in the area attracts a high diversity of fish.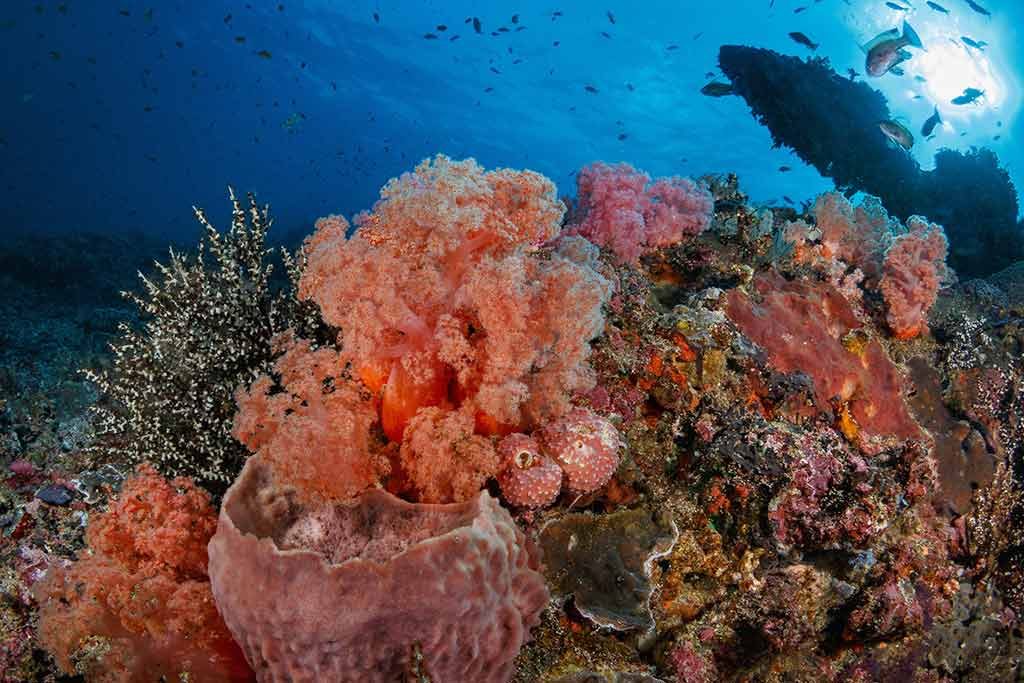 Crystal Bay is no doubt the "it" place to see the gigantic Mola Mola that can weigh over 2,000kg and reach up to 3 meters long. Expect to meet and swim with them if diving between July and October. Go 30m deep to the sandy bottom of the ocean and lucky divers will almost certainly spot them. Furthermore, you might also see dolphins, manta rays and reef sharks during your dive trip here.
Discover the richness of Crystal Bay's beautiful coral reefs of all sizes, shapes, and colors starting from five meters, down to the deepest of dive spot. With its perfectly crystal-clear water, you can dive at Crystal Bay any time of the year. Be very careful though, as currents tend to be very strong in this particular dive spot.
Want to dive at Crystal Bay? For a great diving experience, plan your dive trip with Blue Season Bali's highly-trained and experienced dive team. Enjoy special promotion for your PADI Open Water Diver Course! Sign up with Blue Season Bali and save IDR 675,000 when you register on a Monday or a Friday.