Divers coming to Bali for a diving trip really must not miss the experience of exploring Nusa Penida's magical underwater world.
Nusa Penida is one of Bali's three famous sister islands, along with Nusa Lembongan and Nusa Ceningan. It is the largest of the three with crystal clear, cold water filled with beautiful corals, tropical fish, sea turtles, reef sharks and silver-tip sharks. During the right season, you can even come face-to-face with the wonderful Mola-Mola, also known as the Sun Fish.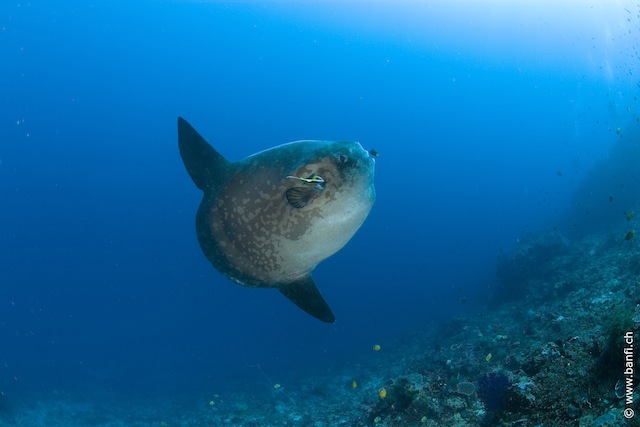 Diving in Nusa Penida is every diver's dream. There is a plethora of dive sites, each wonderful in its own way. For great drift diving, head to Nusa Penida's north coast known as Sental, PED and SD. Here you'll find soft corals, Sweetlips Fish, Lion Fish, Moray Eels, Scorpion Fish and even the White-Tip and Black-Tip Reef Sharks as well as ocean fish like Tuna, Barracuda and Mola-Mola.
You can also spot the Mola-Mola at Toyapakeh, in Nusa Penida's North West. This area is protected by the Ceningan channel and has been dubbed as one of the best dive sites in Nusa Penida. Nearby is the Bat Cave which you can enter from underwater and surface inside the cave.
Blue Corner, also known as Jurassic Point is extremely popular. Here you'll find Box Fish, Puffer Fish, Manta Rays, Angel Fish, Sea Snakes and Barracuda amongst others. The name "Corner" comes from a deep vertical wall, which is always full of fish. At times the current here can be quite dangerous.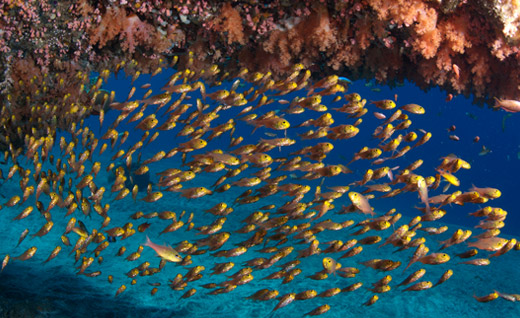 Another well-known dive site in Nusa Penida is Crystal Bay as it's one of the best spots to see the Mola- Mola during the season from July to November when they come to be cleaned. You'll most likely see a lot of Banner Fish here too.
Those yearning to come up-close to Manta Rays shouldn't miss Manta Points I and II. At Manta Point I, you'll see a big rock at just 5 metres deep, which acts as the "cleaning station" for the Manta Rays. At Manta Point II, you'll see smaller Manta Rays and even some Nurse Sharks, Octopus, Tuna, Mackerel, Lion Fish, Trigger Fish and Puffer Fish. The water here is quite shallow, so it's also possible to snorkel.
Experience Bali's underwater world with Blue Season Bali, for top quality scuba diving in Bali, PADI dive courses, dive safari, snorkelling trips and even professional diving internships all around Bali.