Amed is known to be an excellent spot for Macro and Muck Diving with many interesting critters to discover. It is also a very affordable diving location and makes a perfect base to go diving in surrounding areas, such as the famous USS Liberty Ship Wreck in Tulamben. Other than diving in Amed, what's surprising about the location is that the vibrant coral is so close to the shoreline making it ideal for snorkeling, too.
This week, we'll talk you through some of the diving sites in Amed where you can dive all year long.

Japanese Wreck
The Japanese Wreck site is a 20 meters sunken Japanese steel freighter from the World War II, located roughly 7 km further along the coast from Jemeluk. Nestled at a depth varying between 2 to 12 meters, the wreck is encrusted with black corals, soft corals, sponges, and Gorgonian sea fans where critters mingle. When following the descending slope, expect to see a nice coral plateau at a depth of 35 meters. The inhabitants include anthias, parrotfish, and angelfish.
Jemeluk Bay & Fish Pyramids
Jemeluk is an easy dive site in Amed for underwater macro photography with brilliant sightings of the rare ghost pipefish and the mimic octopus. This Bali dive site homes lobsters, shrimp and goby sets, to anemones with attendant clownfish, and Blue-spotted rays, surgeonfish, Bargibanti pygmy seahorses, and more. Close by are some FADs (Fish Attracting Devices) called "Pyramids", which have proved popular with morays and similar.
Amed Wall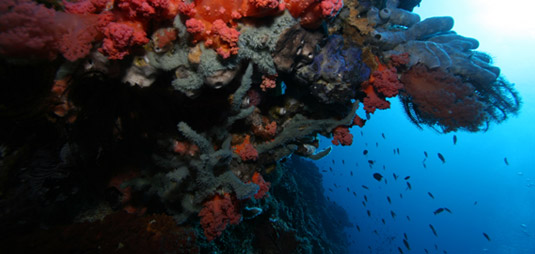 Amed Wall can be a good drift when the current picks up. Located on the right of the bay, Amed Wall is a 5 minute boat ride from Amed beach. The wall is blessed with beautiful gorgonians and corals. There is a flat sloping reef that turns into a mini drop off where you have the chance of seeing Black Tip Reef Sharks, Big Groupers and the occasional Manta or Tuna.
Ghost Bay
This Amed dive site is an interesting and varied muck site, offering great underwater photography opportunities. There are pieces of artificial reef installed by a local dive company, some areas of gentle slope, others of steep slope, a flat bottom in places, and patches of coral a short distance away from the main area. The artificial reef homes large stonefish and moray eels, mimic octopus, Wonderpus, tiny juveniles, and many more.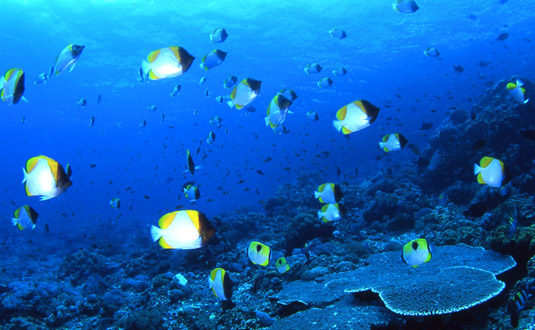 Blue Season Bali has many amazing dive sites for you to experience. Amed, Menjangan, or Sanur? Browse which locations offer the perfect dive opportunities for you.