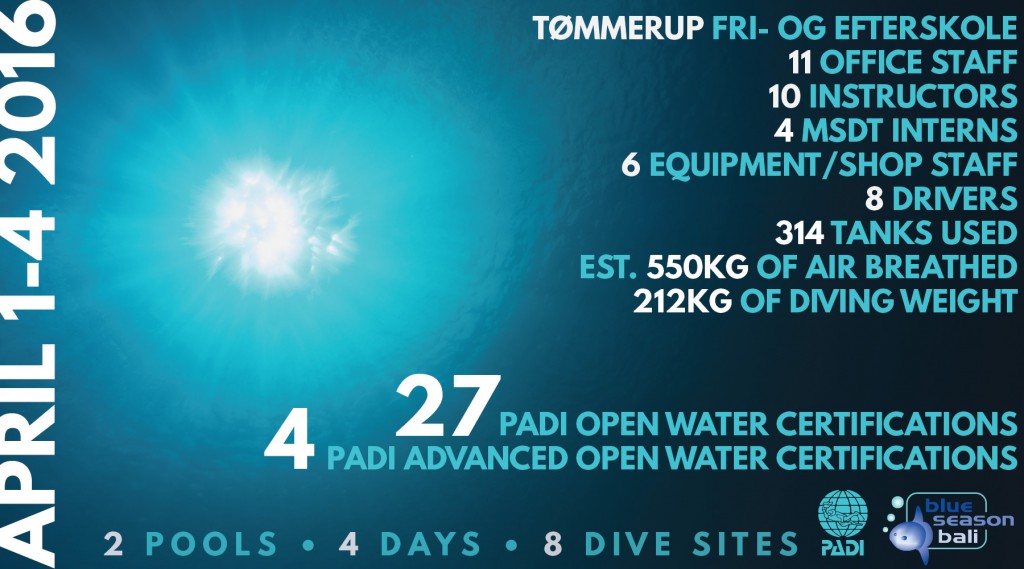 At the beginning of April, we welcomed 36 students from Tømmerup Fri- og Efterskole, a high school in Denmark. Some arrived with their Open Water Scuba certifications in hand, but the large majority had no scuba experience. So we set out to introduce the 27 new students to the PADI Open Water curriculum: complete the classroom sessions and confined water skills, before introducing them to the ocean here in Sanur and heading to the USAT Liberty Wreck in Tulamben for their final two dives!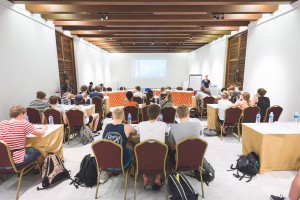 With the help of our friends at Sudamala Resorts Sanur, we dedicated the first day to classroom sessions 1 & 2. It was a great opportunity and learning experience for our MSDT interns, leading to a wide range of questions and the chance to make sure each student was up to speed.
Day 2 came and we split the group in half, some finishing their classroom session in the morning while others familiarised themselves with the gear and began the first two confined water (pool) sessions. We switched the two groups after lunch, with our equipment team filling tanks as needed.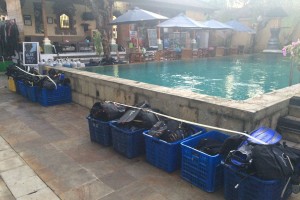 Day 3 was similarly divided between three locations, with half of the students getting into the ocean for the first time here in Sanur, while the other half were in one of the two pools. We swapped them again in the afternoon and managed to be in shape to finish all of the certifications on day 4.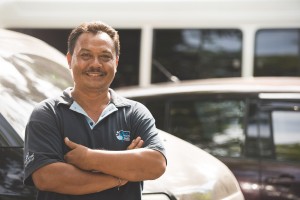 Day 4, the team arrived at the dive center at 6am, preparing 120 tanks and nearly every set of equipment on hand. A coach bus took 49 students, teachers and staff to Tulamben where most divers completed their final two dives, and we squeezed in a third for one or two divers who were sick the previous day.
The large group also coincided with a number of fun dives we had running through the week, including seven divers heading to Nusa Penida on the 4th day. We coordinated eight drivers throughout the week to make sure everyone made it between hotels, pools, lunch, classrooms, boats and dive sites.
Our team spent weeks planning these four days (lunch for 63 in Tulamben) but adapted and rearranged to cope with obstacles (including one or two cases of sea sickness and an injured ankle), with astounding success!