Next step in my journey
Marketing Intern Laura Puyol shares her story
Decisions! Our entire life is based on them. The thing is that some of them are quite irrelevant in a long term basis (just like choosing a chocolate snack), when others can be crucial and could completely turn our life upside down (such as deciding our professional career right after finishing High School).
I wonder: how in the world can young people know what is the right degree or profession for them? I personally call it "the rest of my life" decision. Many factors influence us: stubborn parents, friend's, society's expectations etc
I decided "the rest of my life" at the age of 18, right after High School and without having any clue of what I really wanted to be or to do with my life 🙂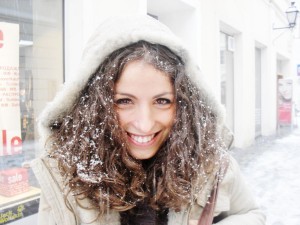 I am Laura, from Barcelona, aged 22, and with a passion for traveling and snorkeling. I once decided to study Hotel Management after thinking "Hotel Management? Sounds good for me: traveling, cultures, gastronomy, languages, international relationships… and also business and management which is always important!"
It didn't sound that good to my Father: "What? Hotels? But, why? Why don't you choose Business Administration or something more serious instead? You can always work in hotels afterwards!" Well that was a good try! Never mind, at the end I convinced him-.
After realizing that the hospitality sector was not made for me, I decided to take a break, go traveling and learn more with something that I really like, and, as I said before I LOVE the water.
I started snorkeling with my father in a very early age, not only on the Mediterranean Sea, but in any place I travel (I've already snorkeled in 4 continents!) When I grew older I even became a synchronized swimmer! You can't imagine how many hours I spent on the water by then…
Being an intern in Blue Season Bali allows me to learn and develop my skills in the Marketing department, which has a key role in any successful business, while I am surrounded by a team that shares my passion for the water. Is there any better way to learn?
I still cannot believe that I found an opportunity that perfectly matches my pursuit with my personality and such in a wonderful place. Very curious on how this is going to unfold, I can't wait to start my new journey with Blue Season Bali.