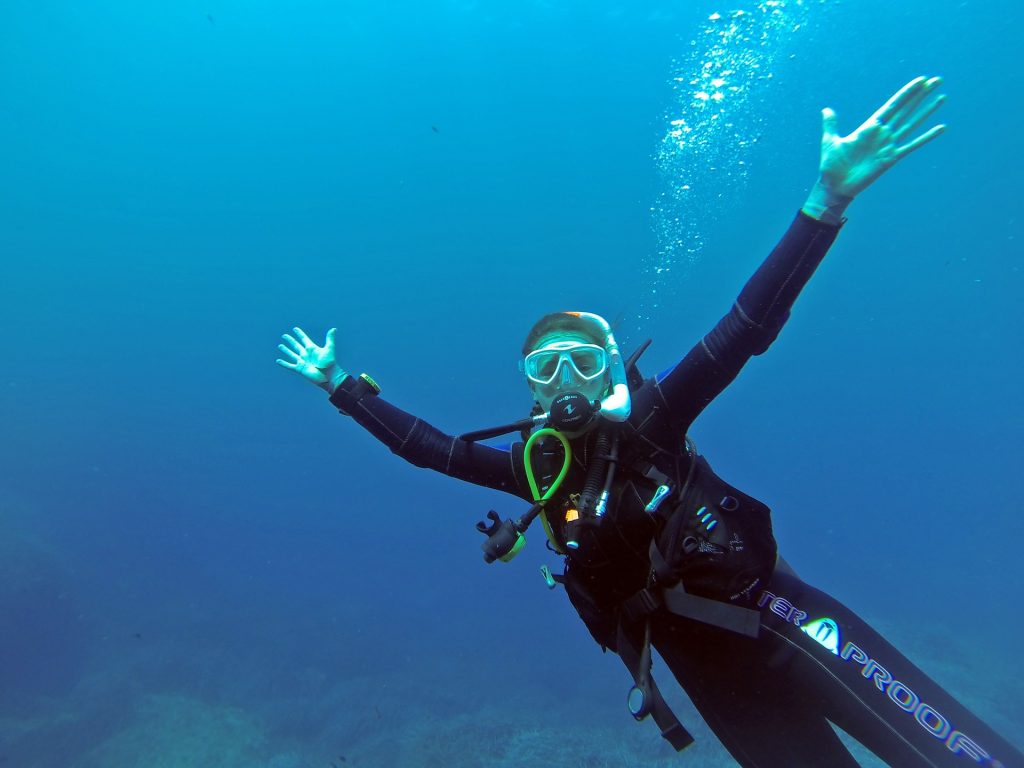 All divers have to start somewhere. If you aspire to be a diver, or you're just curious and want to explore underwater, then the PADI Open Water Course is for you.
It's the world's most popular diving course, and for a good reason! The Open Water Course teaches you the foundation and skills you need to become a competent diver. You will acquire a wealth of both theory and practical knowledge in order to dive safely and securely.
Here are some reasons why you should take the PADI Open Water Course.
INCREASE YOUR CONFIDENCE IN DIVING
The Open Water Course teaches you fundamental scuba diving knowledge, water skills, environmental awareness and a bunch of other skills to help you build your confidence underwater.
EXPLORE MORE TERRITORIES
Once you earn the Open Water Certification, you'll be qualified to go on dives up to 18-20 meters deep. This allows you to explore more underwater territories, and with that comes more diverse marine life to encounter!
DIVING IN DIFFERENT LOCATION
Certain diving spots, especially around Bali, are restricted to more intermediate divers due to the difficulty in diving conditions (such as currents, visibility, depth and more). In the Open Water Course, you'll learn how to manage these different conditions.
DISCOVER NEW WORLDS
Completing the Open Water Course means more territories are available for you to explore. Certain pelagic fishes can only be sighted below 20 meters, such as the Mola – Mola Sunfish and Manta Rays.
There's a reason why the PADI Open Water Course is the most popular scuba diving course in the world. Once you attain this certification, you'll have a lot more diving options open to you. This course is also the prerequisite to take higher and more advanced diving courses, as well as specialty dives. So if you're aiming to do some wreck dives or night dives, the Open Water Course is an excellent place to start!
Are you planning to scuba dive in Bali? Talk to our PADI Certified divers at Blue Season Bali. We'll get you started, and you'll be on your way to your next diving adventure soon.