The Best Dive Job is coming back!
Blue Season Bali will soon launch the 3rd instalment of the the Best Dive Job in the world.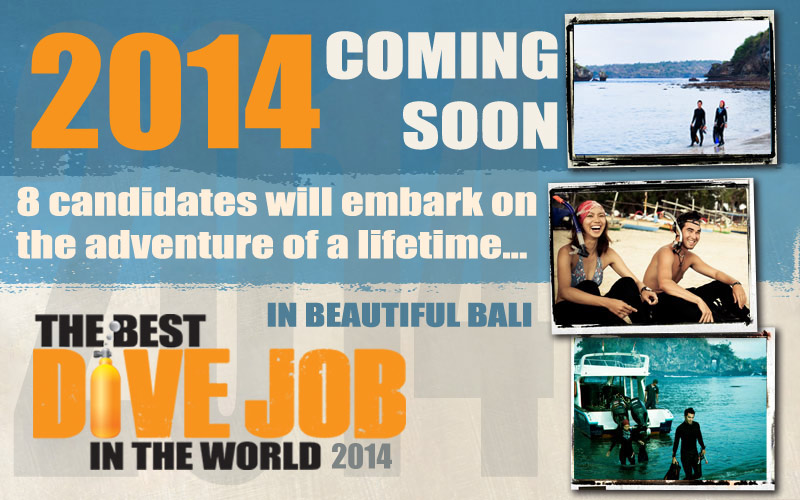 As you may know, one of the lucky winner of our first competition back in 2011 was Kenzo Kiren and he is now enjoying life, working as a PADI Instructor.
This year we are running the competition again with more prizes (~USD $100,000.00) and a brand new concept. The selected candidates will be chosen from the best entries submitted on the theme of 'Why I want to be a professional dive instructor and WIN the Best Dive Job in the World'.
The competition opens on August 1st 2014 and will run until October 31st 2014.
Anyone 18 years of age, certified as an Open Water Diver, and with a sense of adventure may apply.
In November 2014, we will select 8 candidates to join us in Bali in May 2015 when they will go through their training and become certified PADI Divemasters. Once the candidates have finished their training (week 5 – June 2015), they will face various challenges during a final elimination week.
Ultimately ONE lucky candidate will WIN the Grand Prize: A package which includes all training necessary to become a PADI Master Scuba Diver Trainer –  free accommodation while in training, full set of equipment, teaching materials …and a full-time work contract with Blue Season Bali upon completion of their training program.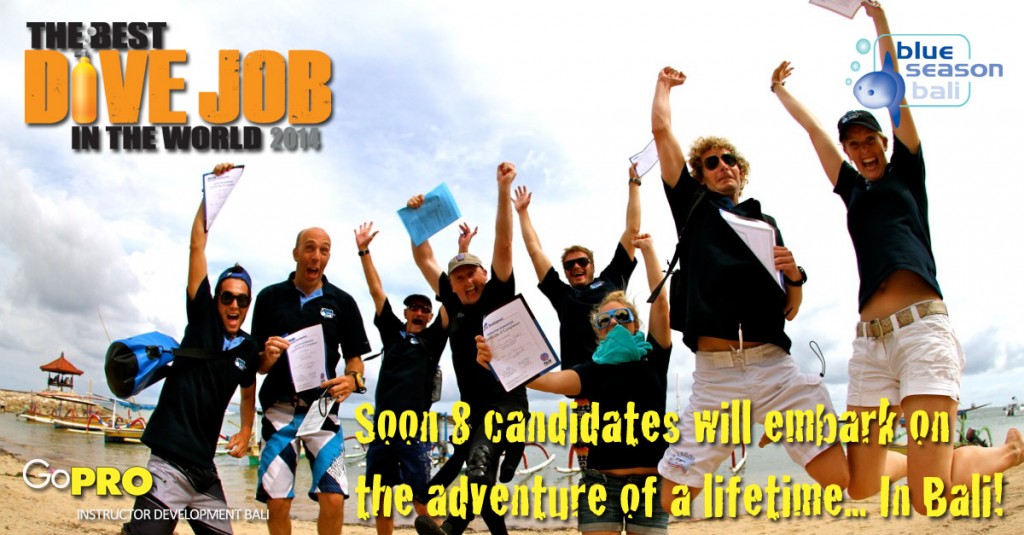 Will you be the winner of the Best Dive Job in the world 2014-15?